It's REALLY complicated to understand hair extensions because there are too many different types of extensions with a wide range of different prices.
Do you agree?
Well, it turns out, hair extensions aren't a complicated subject at all. This guide will LITERALLY explain you everything you need to know!
One can easily get longer, fuller, and more luxurious hair in a safe and discreet manner by wearing hair extensions. Hair extensions are the best way of dramatically changing your look! In today's article, we're going to show you EXACTLY what are hair extensions and everything you need to know.
Unfortunately, there aren't any magic pills to magically grow your hair. And let's face it, those hair care products that help with hair growth will never match the result you get from wearing hair extensions.
We can all agree that hair extensions are a magic invention that has revolutionized the way people can reinvent themselves and look after their hair but they can also be a real enigma and confusing to anybody has not been initiated into the ways of extending your hair.
Here at Canada Hair, we are always inundated with questions and comments about hair extensions. Some of the questions we get are: How much do hair extensions cost? What hair extension are the best? Are hair extensions safe? Where can I buy hair extensions?
We decided to collate some of your worries, hopes, and dreams into this handy guide that should answer everything you need to know about hair extensions.
We took it all the way to the basics starting with the many different type of hair extension, how to look after them and your hair, and how to even look after them and bring them back from the dead when you may have left them in for too long or not cared for them as you should have.
This guide literally has everything you need that will take you from a novice to know it all.
Chapter 1: What Are Hair Extensions?
In this chapter, you will learn exactly what are hair extensions.
Specifically, you will learn the advantages and disadvantages of wearing extensions.
Additionally, we will outline the most frequent questions about hair extensions with their respective answers.
Last but not least, we answer precisely on whether wearing extensions can cause hair loss or damage your hair.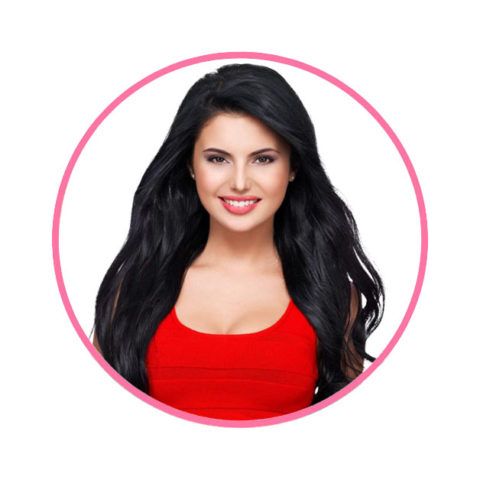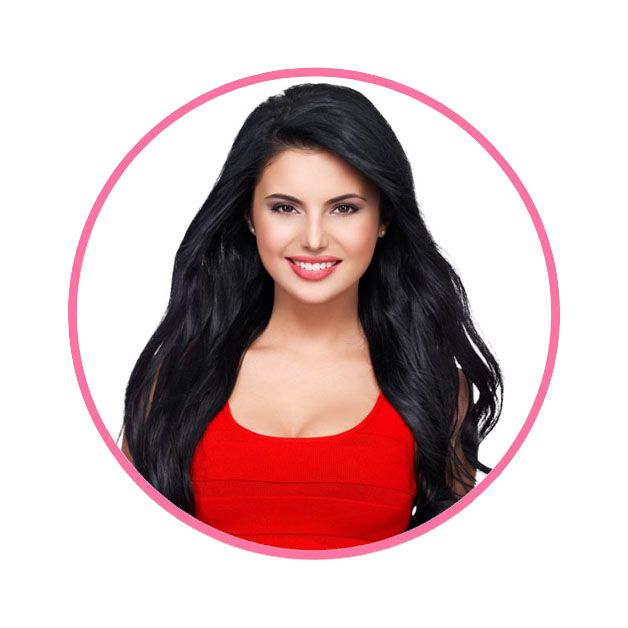 What are Hair Extensions
Hair extensions are a catch-all name for anything you can add to your hair to increase its length, volume or density. They come in many shapes, sizes, textures, colors and everything else you can think.
Now, most people think that hair extension are just for women or people suffering hair loss right? WRONG!
Hair extensions are suitable for anyone who fits the installation requirements, man, woman or otherwise.
When people think of hair extensions they often think of tacky looking synthetic wigs or straggly hair extensions that have the bonds or tracks showing, however, if you want to walk down the street we guarantee that most of the people you see could be wearing hair extensions you just can't tell!
In short: hair extensions are the best way of adding length and volume to your hairstyle in a safe, quick, and discreet way.
Whether you want something for an evening out, to make a ponytail little bit more dramatic or are going for a full makeover with a lace wig, Canada Hair has it all.
Not only do we sell all the various types of hair extensions, we also have an extensive blog and library of information showing you how to install, care for and even choose the right hair extensions for you.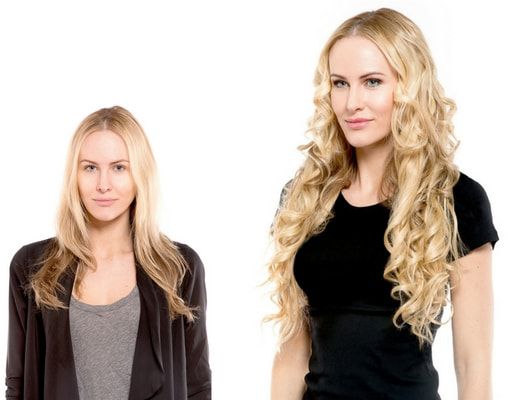 The Most Frequent Questions about Hair Extensions
As Canada's top hair extension website, we're in a good position of identifying the most frequent questions about hair extensions and their respective answers. We'll try our best to cover as many questions as possible. If your question isn't listed below, keep in mind that we're only an email away.
Is It Weird To Wear Someone Else's Hair On Your Head?
If you asked this question 50, 10 or even 5 years ago the answer would probably be a resounding HELL YES!
Thankfully the times have changed and more people are coming around to the idea of hair extensions as a common accessory.
When you buy hair extensions you are not engaging in a backstreet or illegal activity where the hair was been stolen from an unsuspecting Rapunzel held up in a tower somewhere.
In most cases, the hair was donated from living people usually as a form of religious commitment, especially in India, where there is a ceremony which requires you to shave your head least once in your life.
So before business, this practice had been taking place for hundreds of years and now companies have just found a way to make this donation profitable and useful to others.
Of course, some scrupulous businesses may obtain their hair from unethical sources.
Therefore, it is always important to choose an honest hair extension company that incorporates the well-being of everybody when it conducts business.
For some people, the idea of wearing someone else's hair seems strange. You may have seen the episode of 'The Simpsons' where Homer gets a hair transplant and takes on the personality of the previous owner.
With that being said, we can guarantee that's not the case with our hair.
Hair extensions provide a quick and simple method to be able to change your look and in some cases, cover hair loss.
If you're a bit weirded out by the thought of wearing somebody else's hair, there is always the option to use and wear synthetic hair which is man-made and has not come from anybody else.
Can Hair Extensions Fall Out?
You may have seen embarrassing pictures of Britney Spears with her hair extensions falling.
That's quite embarrassing of course.
So, can hair extensions fall out? Yes.
Yes. Hair extensions can fall out. However, the only time extensions will fall out is if they have been installed incorrectly or been worn past the maximum time recommended.
The embarrassment of having all that unwanted attention is probably one of the major reasons that many people will avoid or not try hair extensions but all of the users can tell you that this is something that rarely occurs and most people will not experience it in their lifetime.
Whether you choose to wear clip ins that are temporary or go for a more permanent option such as a sew-in or a strand by strand methods such as fusion or micro links, there should never be a day where you stand up and your hair extensions are still sitting down.
In this guide and on other places on our website, you will find lots of blogs and information about how to correctly install your hair extensions.
Some you can do yourself like clip-ins and others require you to visit a hair salon for the installation service. Either way, if you follow the right steps your hair extensions should only come out when you decide.
At all times, it is important that if you visit a hair salon, you visit one that has solid experience installing hair extensions.
What to Do If My Extensions Are Showing?
Even though hair extensions give you multiple style options, there are some that you should avoid depending on the method of installation that you choose.
The whole point of hair extensions is to get the illusion that you have long and voluminous hair so you never want to give the game away by having your extension showing.
The best way to avoid your hair extensions from showing is to make sure that you are starting out with the right amount of natural hair to be able to cover the extension.
We always suggest that you have at least 3 inches of hair before getting any type of hair extension as this will not only cover where the bonds meet but also allow you to blend and make the style look as natural as possible.
The strand by strand methods allow you to do the most variety of styles without having to worry about the bonds showing, even so, you should always make sure that if you have a parting or your hair is tied in a ponytail, that your hair is brushed and sectioned in such a way that all of the bonds are covered.
How can you check?
All you need to do is take a mirror and look at the back of your head in another mirror and from as many angles as possible before you leave the house.
CanadaHair.ca hair extensions come with hidden bonds that are the same color as the hair so that they blend into your hair as well as possible.
Can hair extensions damage my hair?
When done correctly hair extensions can be a great protective style because your natural hair will be tucked away.
Many people feel like extensions actually grow their hair, except that is not the case. What they do is allow your hair to rest and not be manipulated as much so that you are able to experience and retain more of the growth that would usually happen anyway.
Once in awhile you will hear horror stories of people whose hair has been damaged by extensions, but when you take a deeper look into to the facts of the case, there are usually other things that went wrong rather than the extension of themselves.
Like what?
Often what will happen is that people use the wrong method for their lifestyle or current hair type.
For example, they may use the strand by strand methods but an excessive number of bonds on very thin or fine hair. You have 2 options if you wish to have hair extensions that will not damage your hair where you can read there.
Or the sew-in method when they have hair loss already. It could even be a simple as using too much hair.
Hair extensions are great for volume however you don't want to overdo it and put stress on your hair strands as it will make the weaker, therefore, it's best to only use the guideline amounts that any style requires.
If you go over it, you end up in a dangerous territory where damage may occur.
Before any serious problems happen there are usually many tell-tale signs to let you know there may be an issue pending by wearing hair extensions such as redness, having headaches, the bonds may slip or you may have tension bumps.
If you experience any of the symptoms or signs it's best to remove your extensions immediately, whether you do it yourself or go back to the salon was you had them installed.
In all matters, prevention is better than cure and we give advice on how to have a safe installation and wear your extensions without fear of damage to your own hair.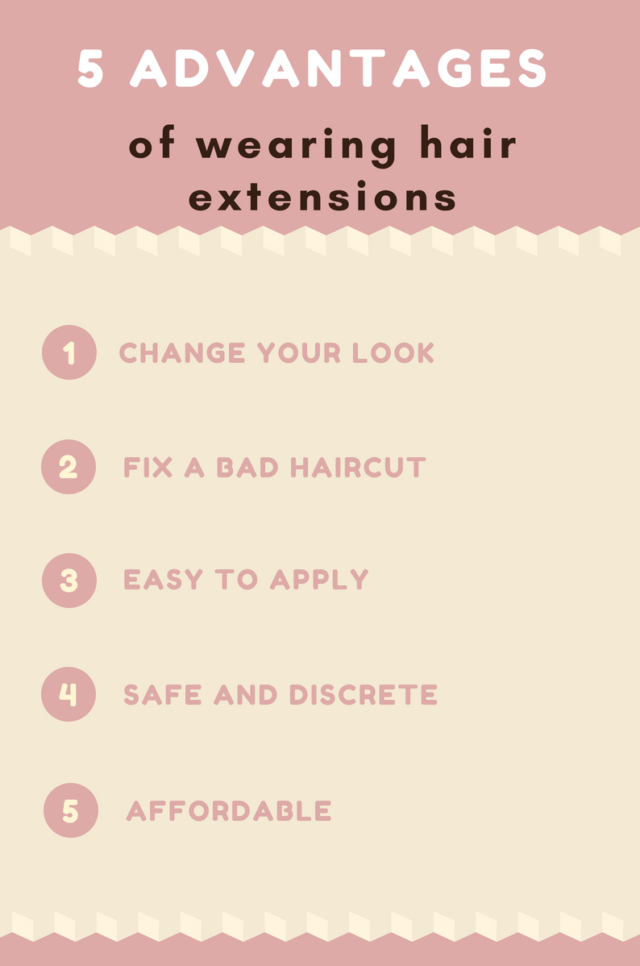 Will My Hair Get Thin Because Of Wearing Extensions?
In a word no!
As mentioned above, hair extensions usually allow you to see the better growth of your hair because you are not manipulating it on a daily basis.
It is protected from pollution, chemicals, and elements.
Usually, the reverse is true: sometimes people with thin or fine hair find that after a few months their hair thickens out from wearing hair extensions.
This could be due to a lack of heat on their natural hair, they are taking better care of it or generally just leaving alone for an extended period of time, obviously with maintenance sessions in between.
In conclusion, your hair will not get thin from wearing extensions. Actually, hair extensions are a great solution to thin hair!
Will hair extensions prevent my hair from growing back naturally?
No this is a myth. We're not really sure how this myth began circulating, but be assured that hair extensions will never prevent your hair from growing back naturally.
You can wear any hair extension type you wish and your hair will keep growing naturally.
Where can I buy hair extensions?
The best place to buy affordable hair extensions online is Canada Hair. We began as a hair extension supplier. Many of our customers are hair shops, hair salons, and celebrities.
Over the years, we've noticed that many of our fans complained that they couldn't get their hands on our products unless they reside in a big city. In other words, residents of cities located outside of major ones couldn't find our hair extensions unless they'd drive all the way to downtown.
This is because the hair extension industry is a niche market.
The demand in small cities isn't high enough for a store to carry hair extensions profitably.
We've addressed this problem by offering our quality hair extensions online at affordable prices! We were met with instant success because contrary to other hair extension stores, we carry a wide range of hair extensions colors, lengths, qualities, thicknesses, and types.
Moreover, we accept returns hassle-free for a full refund.
We even pay for your return so you literally have nothing to lose by choosing us. And our hair extensions are the most affordable ones in North America!
Since all orders ship quickly from Canada, you can expect to receive your order between 1 to 5 days. You will not have to pay any annoying duty fees since we're shipping from Canada!
Are hair extensions addictive?
Getting hair extensions are super addictive but the plus side is is that there are no negative side-effects like with other drugs in fact their only benefits.
You get longer and thicker hair and ability to create whatever style tickles your fancy at that point in time without doing any damage to your natural hair.
Hair extensions give you the ability to create whatever style and look you want for yourself for minimal cost. You will be able to create the illusion of beautiful red carpet ready locks in just a few short hours and it lasts for ages at a time.
Once you purchase your first set of extensions you really won't want to go back, if you can pick any addiction then hair extensions are definitely the best option.
And with CanadaHair.ca online hair extension shop, we've made it easier than ever to buy quality hair extensions at affordable prices in Canada.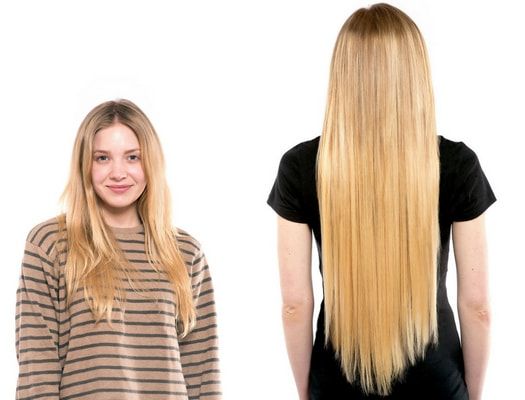 Should I Stop Wearing Extensions?
The only reason we would suggest that someone should stop wearing hair extensions is if they are experiencing hair loss or have any other scalp or hair condition that needs them to have a break, otherwise wear hair extensions for as long as possible.
How long do hair extensions last?
The longevity of hair extensions will depend on many factors such as the quality, the type, and how well you maintain them.
Broadly speaking, clip in extensions can last anywhere from 3 months to 8 months, but many of our customers reported using their clip ins for over a year! As for other types of hair extensions (tape ins, fusion, micro loop, sew-ins), the extensions will last anywhere from 4 weeks to 12 weeks.
Clip-ins extensions last from 3 months to 8 months depending on how well you maintain them and how often you wear them. As for the extensions that are installed by hairdressers (tape ins, fusion, micro loop, sew-ins), the extensions will last from 4 weeks to 12 weeks.
Why Should You Use Extensions?
There are many good reasons why you should use hair extensions.
For Volume
Whatever the current density of your hair, you could always get it to look bigger.
There are studies that have shown that people feel that more hair and volume of hair, helps people to look healthy and sometimes even more trustworthy.
Having a full and lustrous ponytail can make you feel like you've had a boost in confidence and it also allows you to do much more styles and you could do with just your own hair.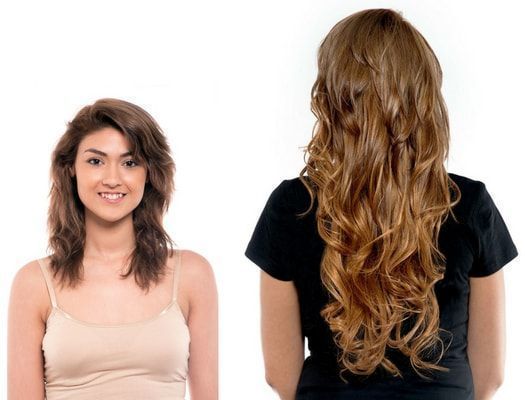 For Length
Your hair will grow an average of half an inch a month, so in any year you can expect to see about 6 inches of growth give or take.
Obviously there are some variances depending on genetics but generally, the majority of the population will experience these values.
Therefore, if you've had a dodgy haircut or really wanted to go from shoulder length to bra strap, it can take you a few years to get to your ideal goal and honestly ain't nobody got time for that!
By having hair extensions, you get the perfect length in the blink of an eye or more realistically, a few hours at the salon but you get the list.
It also works backward and hair extensions aren't reserved for just getting longer hair.
If you want to get a short cut but aren't really sure or are scared of the scissors, then you can also get hair extensions that are shorter than your natural hair just to try out a style or to save you from cutting your hair if you want only a temporary change before decided to make it permanent.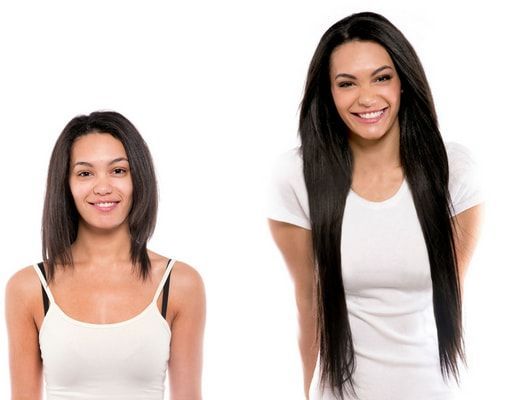 For Color
It feels like every few weeks there is a new color trend on Instagram that all the girls are getting and if you want to get in on the action you could rack up a hefty bill or in the worst case scenario, end up looking like Cynthia, one of Angelica's dolls from the Rugrats.
For Bangs
Bangs can always be a hit or miss choice. You never know exactly how short or long to go, to have a blunt, diagonal or where ever else in between.
The beauty of a clip in bang is that you can quickly decided if you like having a fringe or not without having to chop off several inches of your own hair and then when you change your mind, easily go back to having face-framing layers without you having to wait for months on end until your natural hair grows back and looking at your bad decision in the mirror everyday.
Sometimes, it can be hard to imagine what your hair will look like a certain style so to have the ability to try out before you make any drastic changes can save a lot of heartache and time.
You can quickly try out several different styles in a matter of minutes and pick the one that suits your face or even the look you're going for, for an event and then go back to regular settings.
For Ponytail
The classic ponytail is one style that will never ever go out with fashion and for some people, it can be a struggle to get the thickness and the length that you want.
It can be worn in so many different ways to represent your individual styles, whether you like to wear a low or high extension it can be placed in a way to give you the natural look but still look very glam.
At Canada hair, we sell ponytail pieces that take literally seconds to install and can turn your day look into a night look or make you look super sophisticated.
How Do Hair Extensions work?
The process of adding hair extensions to your hair will really depend on the method you choose.
Essentially what you have to do is find a way to attach the hair extensions to your own hair.
This could be via a sew-in, comb clips, using adhesives or heat.
Each style is has its pros and cons and a unique set of requirements to make it suitable for each person.
For example: if you don't plan to wear extensions for the long run, then clip ins would be perfect however if you want a style that allows you to completely keep your natural hair covered then you may want to go for sew-in.
Keep reading to find out more about each type of hair extension: the pros, cons, installation methods as well as maintenance.
Can wearing hair extensions cause hair loss or damage my hair?
There is a common misconception that wearing hair extensions can cause hair loss and this couldn't be further from the truth.
In reality, many hair loss professionals called Trichologists, will use hair extensions as a method to cover hair loss when it has been quite extensive and people are looking for alternative methods to camouflage their scalps while the hair grows back or even as a permanent solution in cases of total hair loss with the hair will never regrow to a cosmetically viable level.
Hair loss is a serious issue and can because by a range of causes such as a diet, illness, medication, stress and may even be self-inflicted in some neurological conditions known as Trichotillomania, this is when a patient will literally pull out their own hair in a compulsive fashion.
When hair loss occurs from wearing hair extensions, it is usually the results of improper installation or incorrect care and never just from wearing the extensions alone.
People may experience hair loss from hair extensions if they
Chose the wrong method for their hair type or lifestyle

Used the wrong type or amount of hair, for example, are used to many packs of clip ins
The installation being done incorrectly will put excess stress on the hair.
Imagine if tape extensions were placed too close to the roots or for the bonds on fusion or micro links are installed super tight with too much hair or too little hair. Then you can only expect bad things to follow.
Do hair extensions damage your real hair?
Again if you experience any damage while wearing hair extensions the underlying cause is something separate them as the hair extensions themselves can not cause any damage.
If you neglect or are lax with your hair care routine then the only outcome to expect is damage to your natural hair.
Most hair extensions wearers will report opposite, that their natural hair was able to grow better than they have ever experienced and even became become healthier and longer in a short period of time.
Chapter 2: Types of hair extensions
In the second chapter of this guide, you will learn the different types of hair extensions.
There are 2 types of hair extensions: temporary and permanent.
We will explain in details clip in extensions (temporary) and tape ins, micro loop, fusion, & sew ins (permanent).
Moreover, we will tell you exactly which extensions are the best depending on your lifestyle and hair length/thickness.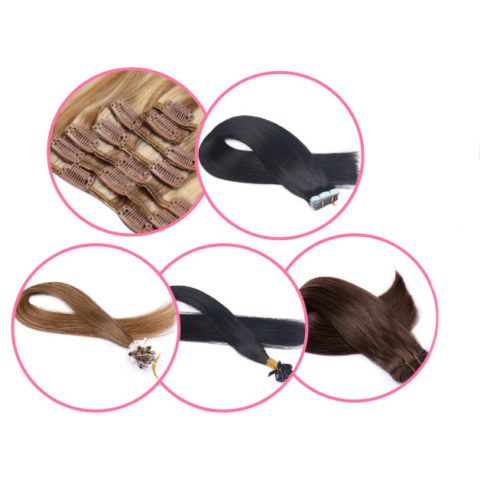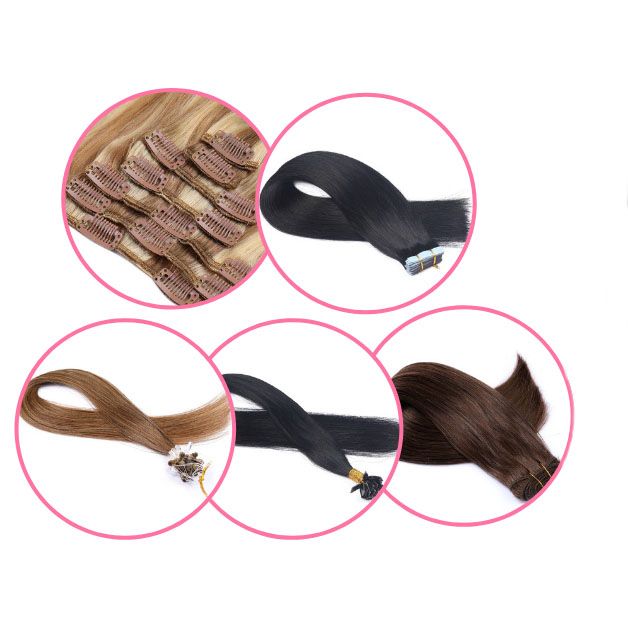 There are 2 types of hair extensions.
Temporary hair extensions, which are clip ins.
These extensions are temporary because you can apply and remove them yourself in a few minutes only without the need of a hairdresser.
The second type of hair extensions is permanent extensions which are tape ins, fusion extensions, micro loops, and sew ins. These hair extensions are to be installed by a hairdresser.
Clip-In Extensions
Clip in extensions are the perfect entry-level for anybody who has never tried extensions before but want to take a deep dive into this new and exciting world.
They are very cost-effective and often much cheaper than other styles so they allow you to really get to grips with the basics before you spend lots of money.
Available in all forms: synthetic and human hair.
You can easily find them in lots of beauty supply stores for a few dollars however those are the ones you want to stay away from as they do look very fake.
You can also find them on eBay, Amazon, and Alibaba, but the quality is highly questionable. You are better-off economically to simply buy the best clip in hair extensions.
They can be applied by simply taking a portion of hair and attaching the extension using the comb that can be clipped into the hair at will.
This means that if you are in a rush or only want to try them out for a certain day, then you can put them in within 5 to 10 minutes and then take them at the end of the night and go back to your regular hair.
Clips in are stress-free hair extensions because you can easily & quickly apply and remove them safely & discretely.
The cons of clip-in extensions is that they can't be worn full-time, sleeping with them would be very uncomfortable but this is a small price to pay for the convenience plus you never have to visit a stylist as you can do it all yourself at home.
You can choose to have clip ins that match your natural hair, just to give you a little more length or volume. If you want to read more about clip-in hair extensions, read our complete guide.
Then you can also use it in a different color to give yourself faux highlights.
The fact that you don't need a hairdresser to have them installed makes clip ins the most affordable hair extensions. On Canada Hair's online hair extension store, clip-ins are a best seller year over year!
Tape-In Extensions
Tape extensions are a godsend for people with fine hair, they work similar to sew-ins as the extension is on a weft however instead of it being sewn into the hair, it is stuck to the strands using an adhesive.
Because the weight is distributed evenly it means that you can often have more hair without it feeling heavy or pulling your hair at all.
Plus as the tape is flat to the scalp you can have the sleekest ponytail without any unsightly bumps.
This method has one of the quickest installation times and although it can take under 30 minutes to install a full head, it will often cost the most because of the amount of hair that you need.
The good news: all in all it kind of balances out and it was still very affordable.
Even though it seems very simple we still suggest that you have this done by a professional stylist because they will be able to choose the correct placement and make sure that the extensions are secure.
The only downside to tape extensions is it if your hair gets very oily or you sweat a lot, you are likely to weaken the adhesive and cause slippage, so where some people may get a few months use out of that type of extension, you may only get six weeks.
Luckily: the glue can be changed on the tape extension so you won't have to buy a new set of hair every time. We wrote previously complete guide about tape-in hair extensions.
Micro Loop Extensions
Still, in the upper echelon of hair extensions, micro links are the alternative for ladies who don't want to use heat or strong adhesives on their hair.
Micro link hair extensions are also called micro-loop hair extensions, micro-beads hair extensions, and micro-ring hair extensions.
By using a plastic clip that is secured with pliers, you can avoid the use of heat all together and still have a completely natural and customizable look as with fusion extensions.
In comparison: the big difference here is that they can be more prone to slippage compared to fusion extensions.

Fusion hair extensions
Fusion hair extensions are also known as bonded hair extensions, keratin bonds, and keratin pre-tipped extensions.
Keratin extensions are the crème de la crème of the hair extensions world.
They should be reserved exclusively for those ladies who have graduated up through the ranks and are looking for a more long-term option and have the coins to spare.
For up to many months, these hair extensions will be secure and give you volume, length and everything else you desire.
As the extensions are attached in small strands it means you can get an almost perfect color match because the hair can be chosen and blended to match even the most custom of colors.
For this style, maintenance is everything, and that means that you will need to visit the salon often.
Some people avoid this style because of the adhesive and heat used to secure the bond. For the vast majority, when done correctly you should not expect any heat damage or any other problems.
If good care is not taken, then the hair around the bonds can become matted especially if they are left wet after washing and not dried correctly.
Fusion hair extensions are the most used hair extensions by celebrities because they hold firmly to your hair.

Sew In Extensions
With this type of extension, your natural hair first has to be braided down so that the extension can be sewn into it.
The con here is that not many salons offer it as a service and usually people think this is only the African Americans or black people as it's very common in their community. However, if you are happy to have your hair braided then anybody can have the style done.
It works really well because your hair is protected underneath and you literally don't have to do anything to it apart from take care of extension itself.
Because your natural hair is hidden it means you're able to try more textures, colors, and lengths of hair because you have less if your natural hair to blend.
Even if you wanted to, you could have a full head of sew-in hair so that you can completely change your style.
Many people find this style of extensions a little bit uncomfortable because they're not used to having the hair braided or it's done too tightly so there can be a lot of tension and if it's done incorrectly this can easily lead to damage.
Often a small portion of hair is left out around the perimeter and the parting to blend with the extension hair and if your hair is a completely different texture to extensions you're getting it can take a bit of work to make it match.
If your hair is curly and the extensions are straight, you have to spend quite a bit of time straightening your hair to match it to the extension.
This can put extra stress on that portion of your natural hair and cause damage however the rest of your head should grow exponentially underneath the sew in.
It can also get very itchy and if you're not careful with washing and maintenance you may find that your scalp gets very irritated.
This can be avoided by making sure you start the process with clean freshly washed hair and apply moisturizer and oils to your scalp every few days.
Keep in mind that sew-ins are best used on women with coarse/thick hair.
Additionally, we don't recommend sew ins unless you have solid experience wearing extensions. If you never had hair extensions or if you have thin or fine hair, the best hair extensions are tape ins.

Chapter 3: Installing and removing hair extensions
In the third chapter of this hair extension guide, you will learn the different hair extensions qualities.
Generally speaking, there are 2 hair qualities: synthetic hair and human hair.
We will explain in details synthetic hair and the different human hair qualities.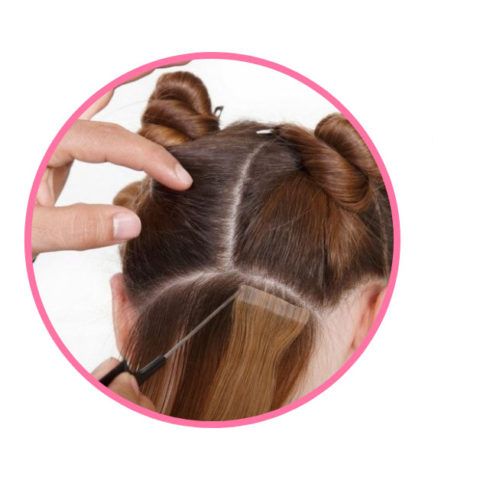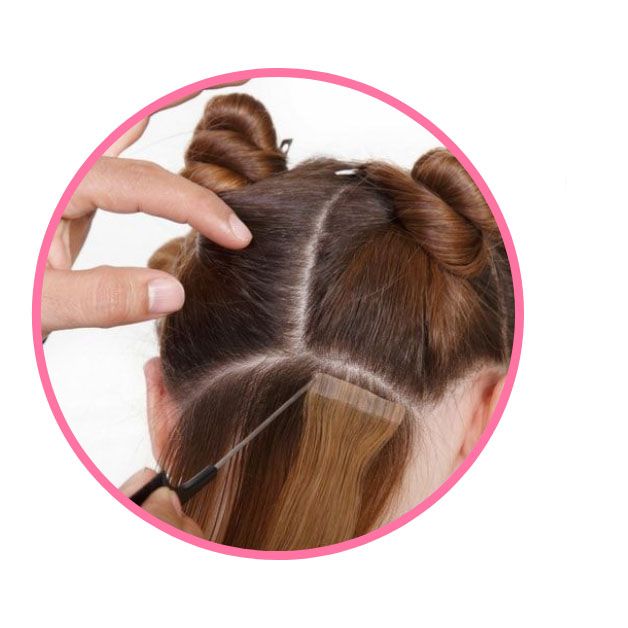 What are Easy to Apply Hair Extensions?
If you plan on applying hair extensions yourself and unless you are secret hairdresser the you probably want to stick to clip ins as they are the only ones that really you can do yourself.
You can also use the halo or flip in the method which is literally just that.
You just flip in the hair and go, they are really really simple to use and blend when you are in a super rush.
Based on installation time then tape extensions are the next best thing as they are super quick to install taking on average 15 to 30 minutes so you don't even have to spend hours in the salon.
How to put in Hair Extensions?
Clip in
Clip in extensions are similar to sew in extensions, where a long weft of hair is in attached to a comb and then cut into shorter pieces which can be placed in different partings in the hair.
When you install clip-ins, you should start at the bottom of the head and make horizontal sections from one side to the other as straight as possible then taking the smallest clip in, place it against the parting and clip it into your hair.
To get the best hold you can either use a little bit of hairspray or lightly backcomb the hair for a more intense grip, however, this isn't always necessary especially if your hair is very thick.
You then repeat the process working up in inch increments until you reach the ears. From this point you will go from one hairline across the head to reach the other side.
Clip in extensions are a stress-free hair extension method. Perfect to wear extensions occasionally without any commitment!
You can use the longer pieces up until you reach the crown of your hair where you may choose to place one or two clips on either side of your parting to give you more fullness at the front of your hair.
You should always leave at least the two inches out for where your parting is and to cover the clips and to blend with the extensions.
Most people are able to install clip ins themselves very quickly and in under 10 to 15 minutes but it may take a little bit of practice the first few times you try.

Tape extensions
Tape extensions are installed similar to clip-ins in terms of sectioning and pattern however the application is a little different.
Each weft is topped with an adhesive strip instead of a comb or clip, this is placed in between two slices of your natural hair and sandwiched to form a stronghold.
Well, it seems like a simple process, but it's best to be carried out by a stylist as they will be able to make sure that the wefts are placed correctly.
As if it's too close to the roots, it will pull and damage the hair, if it's too far down it will not stay in correctly.
Tape in extensions are the best extensions for thin or fine hair.
Fusion
Fusion hair extensions are available in strands ready-made or can be customised to suit your own hair color.
Each strand is tipped with a protein called keratin that is heated to form a glue like substance. Once it has been melted, it is then attached to the hair and the stylist will either use their hands or a tool to rub it until it's cool and the bond is secure.
On average a full head will take about 100- to 150 strands depending on the density and overall look required.
Fusion extensions are the most preferred hair extensions by celebrities because they hold on to your hair firmly.
The installation is a bit of a long one and you can expect to spend up to 3 to 4 hours in the salon, however, this method lasts the longest and people often wear for at least six months.
As your hair grows the bonds will start to move downwards due to this growth and you can really track your progress while your hair is in this style.

Micro loop
Micro-loop hair extensions, also called micro-link hair extensions, are installed in a similar fashion to fusion bonds, however, is it of it being a keratin glue tip, it is a plastic or metal link used instead.
With some brands there is a loop above the link with the real hair is pulled through and then pliers are used to crush the link, so a secure bond is formed.
Micro-loop hair extensions are installed strand by strand without any glue!
This method is great for women who don't want to use heat or stronger adhesives on their hair and even avoid chemicals.
However much care could be taken because if the too much pressure is applied and the link breaks it can be quite sharp, which can damage the hair or even puncture the scalp.
It is important to note that this doesn't have to happen often at all unless the person doing your hair has no clue what's going on.
Sew in
Sew in extensions are available in two types: the full head or track method.
For a full head: All of the hair is braided down first often sometimes leaving out a small portion around the hairline and parting for the blend.
Long wefts of extension hair are then sewn using a needle and thread to the braids in a zigzag, back-and-forth or circular motion depending on the final style.
Sew in extensions are the cheapest hair extensions method. But be careful, not many hairdressers or hair salons offer this service!
For the track method: Three or four horizontal lines will be braided from edge to the middle of the hair and then the weft will be sewn onto these lines of braids.
This way you are able to get subtle fullness and length that mirrors the parting of clippings but is more long-lasting.

Hair Extensions by Installation Time
The time taken for to install hair extensions can vary greatly by expertise and method but below we have written some of the industry standards so you know what to expect when you visit the salon.
Clip-ins and tape extensions are the fastest methods but they are also the shortest lasting however what you saving in salon costs are also helped by the ease and cheaper hair prices.
So if you don't don't plan to wear extensions long term, or you have a smaller budget, they will be the best options.
In other terms, if you are down for extensions in the long run and don't want to have to do your hair too often, then the strand by strand methods provide you with the best value for money.
Even though you may have a high initial cost, you can wear them for a longer time, that's even more saving more in the long run.
1 to 2 minutes: flip-in (cold fusion), worn short term.

2 to 10 minutes: clip-in (cold fusion), usually worn short term.

10 to 30 minutes: tape-in (cold fusion), used for long-term results.

30 to 60 minutes: i-tip, stick tip and micro rings (cold fusion), long-term use.

30 to 90 minutes: u-tip, keratin (hot fusion) and sew-in hair wefts (cold or hot fusion), permanent use.
Fun fact: By sewing some clips, you can transform wefts into clip-in extensions.
How to Remove Hair Extensions?
Unless you're taking out clip-ins, the removal or hair extension should be done by a professional the same way they were installed.
Even if you've had your hair extensions in for a while and they feel loose or maybe like you can easily remove them yourself, you are literally setting yourself up for a world of pain maybe not physically but mentally when you realize that your hair will be coming out right with the extension too.
Okay, maybe not just clip-ins, you can possibly take your sew in yourself as well as long as you can see the thread and only cut the right places.
You can get a friend to do that if you trust them but for everything else, you definitely need to go to the salon.
Fusion hair extensions need a special solution adhesive to remove the adhesive.
If you try to pull them out all of your hair will go with it! Some people have tried to use acetone or nail varnish remover, however, each company often has a liquid specific to the stylist or brand.
It can be difficult to remove them in this way plus those chemicals are really harsh and will end up doing more damage to your hair.
Microlink hair extensions also need special tools to break the links for easy removal, don't think it is as simple as just getting pliers to break the links as often the sharp pieces can cause tears and split the hair.
You want to do this in the safest way as possible so don't lose out on all the hard work that you have it done during this time just to save a little bit of money.
Chapter 4: Taking care of hair extensions
The fourth chapter will explain you in details how to take care of hair extensions.
You will learn how to wash and store your extensions the correct way. This is important because it will determine how long your hair extensions will last!
We will also show you how to repair damaged, tangled, and dried out hair extensions.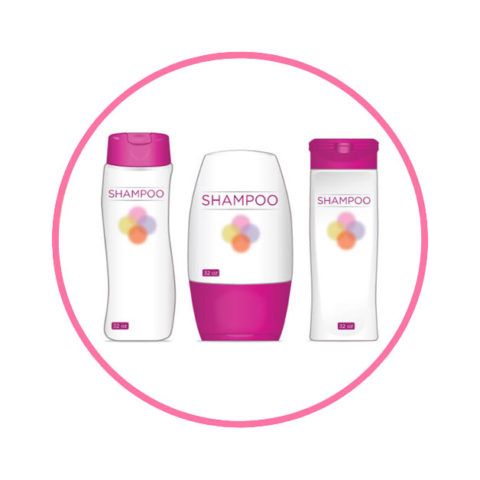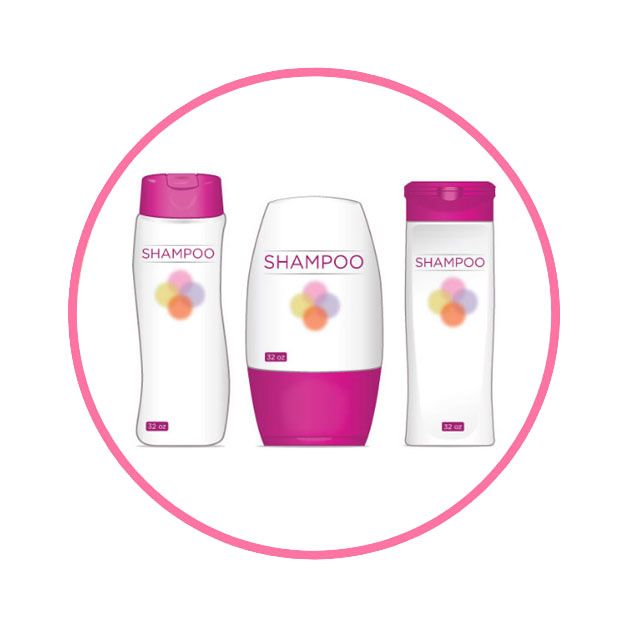 How Long do Hair Extensions Last?
Again this will vary depending on how well you take care of your hair as even though we have guidelines, many people are able to double or triple this lifespan just by taking extensive care of their hair before, after and during installation.
Although you can wear them for extended periods of time we recommend that you follow these were guides and have them removed every so often and keep them stored in the best condition possible so that the hair is able to be reused for as long as possible.
Clip in extensions last anywhere from 3 months to 8 months.
However, keep in mind that many of CanadaHair.ca customers reported having their clip-ins last as long as over a year!
As for permanent extensions such as tape ins, fusion, micro loops, and sew-ins, the extensions will last anywhere from 4 weeks to 12 weeks depending on how well you maintain them.
How to care and style your hair extension?
Brushing
Some people say that you should brush your hair 100 times a day while we are not asking you to sit down and count each pass, you do need to spend some time brushing it either in the morning or in the evening before bed.
Tangles are the biggest, biggest killer of hair extensions so making sure they don't get to get their feet stuck in, will help you in the long run and keep your hair looking as good as new even when it has been weeks since your last maintenance or installation.
Always use a large paddle brush or tangle teezer as these will prevent the knot getting smaller or the hair being pulled out roughly.
Pro tip: brush your hair extensions everyday! The more you brush your extensions the better your experience will be.
Only brush slightly damp hair and away start from the tips, holding the hair a few inches above where you are brushing to relieve any tension and then work your way upwards.
Is especially important to brush their hair carefully after it has been washed so that the hair doesn't matt as it dries.
Products
With products less is always more, as you don't want to overload the hair because you cannot wash it as often as you would your natural hair.
Try to be as natural as possible and avoid any harsh chemicals especially those with alcohol, parabens, sulphates or phthalates as they will leave the hair feel dry and damaged.
Also stay away from thick styling products which can leave the hair feeling gunky and will be harder to remove and will damage the hair fibres.
Always make sure to have a good leave-in conditioner and heat protector that goes up to 300°. A deep conditioning mask and some kind of styling product that is water-soluble (you can tell if it is as the first ingredient will be Aqua or water)
Washing
Regular washing is not just for the hair extensions but to keep your natural hair in good nick as well. Only use warm water as hot water can interact and interfere with the bond and make them loose or make your hair break.
You need a sulfate free shampoo and make sure to clean all parts of the hair focusing especially on the roots as you need a clean scalp for healthy hair to grow.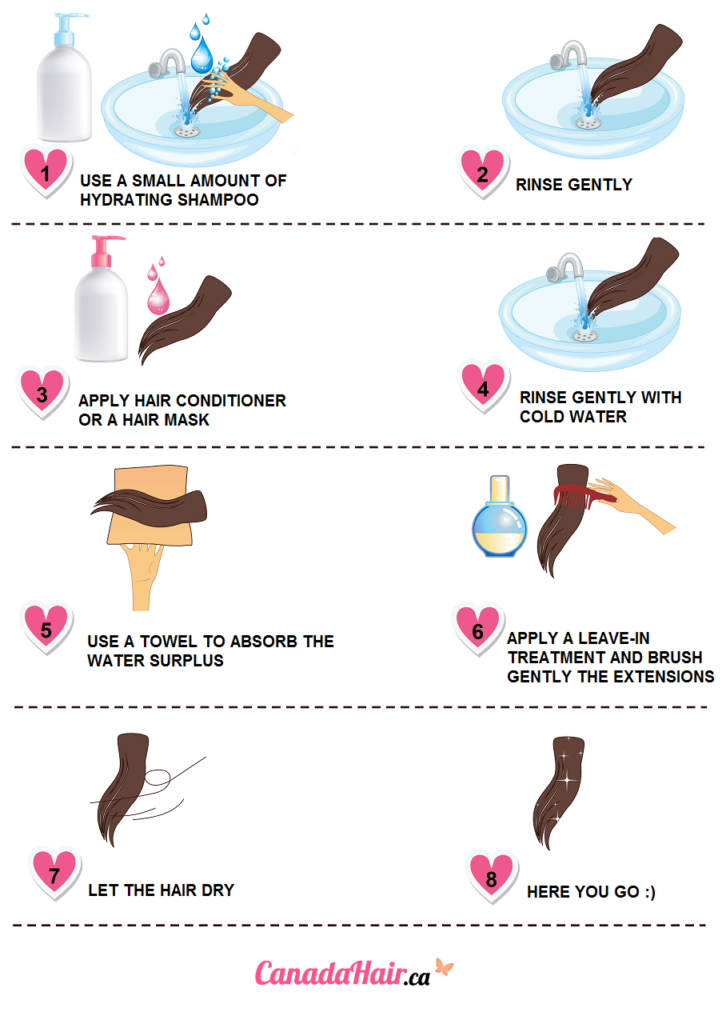 Conditioning
The conditioner is one of the most important parts of your routine and will help to keep your hair hydrated, soft and shiny so that however long you've had your extensions in for, no one will be able to tell.
Dull and dry hair can often be revived by using a deep conditioning treatment at least once a month and also repair damage from heat and split ends.
Lighter hair tends to show all of the imperfections, so make sure that if your hair is blonde or light brown you give it extra TLC.
Drying
It's best to air dry your hair extensions as if you use too much heat on them it really can damage the strands.
For clip in hair extensions, was and dry them when you're not wearing them and place them on a towel or somewhere flat. so it can soak up the excess moisture.
If you are wearing any other form of extensions that cannot be removed, that need to be washed, but you are short on time you could always blast the roots dry with a hairdryer and get them until they are damp and then let them air dry completely.
If you do choose to blow dry your extensions, always work in sections and start at the scalp and roots first, then work your way down the midlength and ends.
Use a paddle brush or round brush to keep the hair smooth and always work with your blowdry facing downwards with a nozzle attached to focus the direction of airflow.
If possible, never ever use a hair dryer. Always try to let your extensions air dry.
When you use any kind of heat on your hair you must use a heat protectant or at least a serum to protect the strands from heat.
Try to use the cool setting as much as possible as if you use the hot setting it can damage the strands from the inside out leading to split ends and the hair looking dull and brittle.
Overnight Hairdo
To save yourself from always styling and to give your triceps a break, you can do styles on your hair that set while you sleep.
You can use braids, create curls or coils by using rollers such as perm rods or flexi rods to get a really textured style.
If you want to have a super sleek ponytail, tie your hair back in the evening and cover it with a scarf that's not to tight so all your hair will be slicked back without the need for products.
Swimming
Just because you have hair extensions it doesn't mean that you can't continue your normal activities such as swimming or even if you went on holiday and take a dip in the pool or ocean you just have the little be a little bit more careful with your preparation.
Before swimming try to cover your hair with at least a leave in conditioner or a little bit of oil such as her Jojoba or Argan, This will create a barrier around each strand and protect it from the harsh chemicals that will be in the water such as chlorine and other things to keep you safe.
If you have blonde or light-colored extensions people often worried that the hair will turn green from the chlorine however is actually the copper in the water that will cause the color change but if you take the precaution of protecting the strands beforehand this should not occur.
It's best to wear a swimming cap to keep your hair dry as possible while you work out and it will also stop most of the chemicals penetrating, which can wreak havoc on the bonds as well especially if you have tape or fusion extensions.
Once you get out of the swimming pool make sure to rinse your hair straight after and try to wash it soon after as well with a good shampoo and conditioner and dry and for your usual styling regime.
You are better off not having hair extensions when swimming. If you have to, wear a swim cap!
The more pool or ocean water you can get out as soon as possible the less chance you have any damage occurring to your hair.
If you find that the color is changing, or your bond is becoming loose, book an appointment with a stylist who will be able to use a clarifying shampoo to remove any residue and also a maintenance session to tighten any of your extensions.
We find that most of our customers are able to enjoy a full and active lifestyle and even on holidays are able to dip in the pool as they please without any worry about their extensions as long as they follow the tips above.
Removal
When the time comes time to take out your extensions it's best to visit the stylist who installed them for you.
As you know, with clip-ins, this process is really simple you can just remove them every night before bed.
Some of your extensions may use a particular method that requires specialist tools to remove them.
In that case, it's really important you don't pull them out and try to remove them yourself. If you try to take your extensions out by yourself you really run the risk of doing a lot of damage to your hair.
You could end up breaking your hair at the point of the bonds and then you'll end up losing several inches of your own hair also you have to be very careful when you cut the sew in out as you want to make sure you only cut the thread and not any of your own hair.
It helps to have a friend or at least two mirrors.

Hair Extensions Do's and Don'ts
It can seem that there are many rules when it comes to buying hair extensions but they're only few that are hard and fast and we absolutely standby.
By considering these options your decision will be easier and it will save you a lot of time and money in the long run as you'll be able to make sure that the purchase you make is the right one and is great value for money.
Things you should do:

Pick the Right Extension Type and Method

Use Remy Extensions

Apply Extensions Correctly

Care for your Extensions

Detangle Regularly

Make Sure That Your Extensions Are Not Showing

Don't Be Afraid of Telling People You Wear Hair Extensions

Things You Shouldn't Do:

Avoid Synthetic Extensions if you are buying permanent hair extensions

Don't Use Just Any Brush

Don't Overuse Hot Tools

Don't Wash It Too Often

Don't Install Extensions If You Don't Have Any Experience (doesn't apply to clips in!)

Don't Dye Synthetic Extensions and preferably don't dye human hair extensions

Never, never, NEVER bleach hair extensions

Don't Think That You Need to Wear Extensions All The Time
How to Store Your Hair Extensions?
What do you do when you have hair to spare or just buy in bulk? You need a secure and safe way to store your hair extensions when you are not wearing them, as this will preserve their life span and make sure that you can still use them time and time again or if you like us and have several pieces you want to make sure that they are in the best condition while you are not wearing them so that when you're ready to switch it up there ready and waiting.
Storing hair extensions in boxes
If you have several packs of hair extensions then storing them all in one place is the ideal solution.
If you choose to use a box, you want to make sure that has a lid and is not air tight but allows for air circulation such as a shoe box.
Synthetic or human hair will be happy in these conditions as long as it is kept tangle free and flat. You can kind of keep it anywhere just know that it will get quite dusty. Also, keep away from strong lights or smells.
Boxes are a great option when you know that you won't be wearing them for a long time and need to keep them safe and out of the way.
Hair Extensions Hangers
Hangers with clips on, like those used for skirts or tailored items are perfect for hanging up your with that hair extensions.
They allow them to hang straight and prevent any tangles from occurring or knots when they are laying flat or next to other hair extensions.
It also means that when you are installing them you can easily reach them and they are separated ready for you to quickly start the process.
Storage Bags for Extensions
In terms of saving space and keeping your hair looking as silky and fresh as possible and we find satin or silk bags are the best material to store your extensions.
Even cotton isn't too bad and this way you can store all of your extensions in a single place without taking up too much room.
Also using a darker material will prevent any light damage occurring just don't store the bags in a small cramped space if you want to keep them looking as good as possible.
Traveling with Hair Extensions
The best thing about having hair extensions is that when you go on holiday, your hair is sorted so when you're packing your hair extensions in your suitcase you want to place them in the middle as flat as possible in between your clothes.
This is where they don't take up too much space and are protected from the adverse conditions that could be in the cabin such is the cold, any other smells or extreme heat.
If your hair is textured or curly or you're worried about it getting crushed then place them towards the top of the suitcase with all your delicates.
Again make sure that your hair extensions are fully dry as you don't want them picking up stains from the surroundings or growing anything funky while you travel.
This is usually more important on the way home after a great holiday.
How to Receive Poorly Stored Extensions?
If you found a random bag of hair extensions that were kind of stuffed underneath the bed and forgotten about and not left in good nick, then you need to treat them as if they had been tangled and damaged as the same care instructions will apply.
The first assess the damage
How do they look? Have they been irreversibly damaged in anyway? Are the bond still in tact? Is the hair tangled or has any other bad thing happened?
If the damage is minimal and is nothing too untoward has happened and you can just go ahead and give them a really good detangle and deep condition then let them hair dry before you install them as you usually would.
However if you find that there has been lots of shedding or any of the bonds have been damaged, or it looks like something you would not be up to take care of yourself, then you can send us a picture and we can let you know the next step or you can take it to a stylist who may be able to help you out.
In most cases, this will not result in their hair extensions being thoroughly damaged beyond repair but that will depend on the extent and the conditions they were kept in and for how long.
How to Repair Damaged, Tangled, and Dried out Hair Extensions?
Sometimes even with the best haircare you find that your hair extensions end up looking like plaster, dry or generally like you can't even be bothered with them, but luckily there are a few simple steps you can take to bring them back to life that won't take you hours. a life support machine or a expensive trip to the ER.
LOC method
The LOC method was made famous by a black blogger with afro natural hair however the application is great and can be used in any hair type whatsoever.
It stands for liquid, oil, cream and is a method used to not only infused hair with moisture and make sure that it stays locked in and the hair is thoroughly hydrated.
L stands for liquid and can be water or leave in conditioner. This is a starting point and it's important to thoroughly dampen your hair first.
You can mix the two and a spray bottle or apply the leave in conditioner on wet hair after washing
O stands for oil, and, because oil and water don't mix it creates a barrier around the hair that prevents the water from evaporating or leaking out.
This is why it's important to wet the hair first because otherwise the water will be on the outside and not able to penetrate the strands.
C stands for cream and it can be a styling product or heavier based moisturizer.
As long as she starts with the L first, you can swap between the C and the O depending on which your hair prefers. Some people find that using the cream and then the oil on top keeps their hair moisturised for longer but others prefer it the original way.
With hair extensions it's just important to take care not to overload the hair as you don't want it to feel greasy or limp.
Take Extensions Quality in Consideration
When you purchase hair extensions you really have to take the quality into mind because you can't improve on a mediocre product even with all the best tips tricks and tools in the world and you can so spending much more time than necessary on maintenance.
Best Tips for Saving Extremely Dry Hair Extensions
If you find that your extensions are very very dry and are looking brittle and could even possibly have split what you need is a really good deep conditioner.
You can make your own hot oil treatment at home by mixing your regular conditioner with coconut oil or argan oil and add a few drops of essential oil and heat it for 10 seconds in the microwave before applying to damp hair, placing your hair in a plastic bag or shower cap and leave it for at least an hour or overnight if possible.
Before rinsing, thoroughly finger detangling then brush the hair to make sure it's all smooth and then rinse with warm water and then continue by using the LOC method then moisturize your hair after washing.
Tips for Tangled Extensions
If your hair extensions are very tangled and you're struggling to get the knots out, then you need to make sure it is lubricated well before you start as brushing dry hair will only lead to more tangled and even broken hair. Start by applying water and a leave in conditioner to your extensions and if that isn't enough you can use a normal because conditioner to give you more slip.
Always start using off by using your fingers first before deciding to move onto a brush or comb, also the tangle teezer is very effective at removing tangles from hair and won't damage it as it still very soft.
The best thing is to avoid tangled in the first place by following the correct care instructions in terms of styling and storing your hair. Tangles don't just happen overnight and are using a buildup of seven over several days of care nonchalant care.
Best Shampoos and Conditioners for Hair Extensions:
Washing your Hair Extensions
You should wash your hair extensions once a week when they're installed or at least every 15 wears, with the clip in extensions.
Now, the first time you wash your hair with extensions it can seem like a tedious process but once you get used to having the extra hair and weight, you be able to do it like a pro.
For clip-ins you do not want to wash them when they are not installed, but loose, in warm soapy water and a bowl of sink.
This will allow you to probably clean the hair without risking any tangles with your own hair.
For the other extension types, you can wash your hair while they're installed just as you normally would.
If you're feeling super lazy then go to the salon and treat yourself.
When washing at home it may be easier to wash the hair in sections using at least four and tie the hair into loose braids so that it doesn't get too overwhelming and once you detangle, you can keep the hair smooth.
Start by thoroughly wetting the hair and then apply shampoo to the roots and get this clean first then move onto the length and ends.
You don't want to scrub vigorously or rub the hair as it is easier for it to matt in this state instead use long stroking movements and short sharp movements with the pads of your fingers and thumb on the scalp.
What Shampoos To Use?
You should treat your extensions like your own hair and while you don't have to use the most expensive products, you want to stay away from ones that you wouldn't necessarily use on your own hair.
Where possible you want to use plant-based organic shampoos with as many natural ingredients as possible this so you can avoid chemicals such as sulfates as they can do severe damage to your hair.
Sulfates will be listed as SLS or ALS in the ingredients.
They are a strong detergent also used in washing powders, soap, and other facial products on the cheaper end of the scale.
If you are an unsure search for brands that list themselves as being sulfate free to avoid any confusion.
Hydrating Shampoos and Conditioners
Keeping your hair extensions moisturized is the number one tip to having them look as good as new for very long and making them last for the full length of time.
By using a hydrating shampoo and conditioners you are reinfusing the hair with water and other key nutrients and vitamins that will help to keep hair healthy.
Remember that once the hair leaves the scalp it is essentially classed as dead cells however the cuticles can still open and close to allow things to pass in and out.
Hydrating shampoo and conditioners will fill the hair with water so that they will look plump and glossy.
It's also important to make sure that you do deep conditioning treatment every month or at least every 20 wears for clip ins.
You want to look for shampoos and conditioners is that is enriched with plant extracts such as aloe vera and natural oils like coconut, argan, and jojoba.
Chapter 5: Quality of hair extensions
In the fifth chapter of this hair extension guide, you will learn the different hair extensions qualities.
Generally speaking, there are 2 hair qualities: synthetic hair and human hair.
We will explain in details synthetic hair and the different human hair qualities.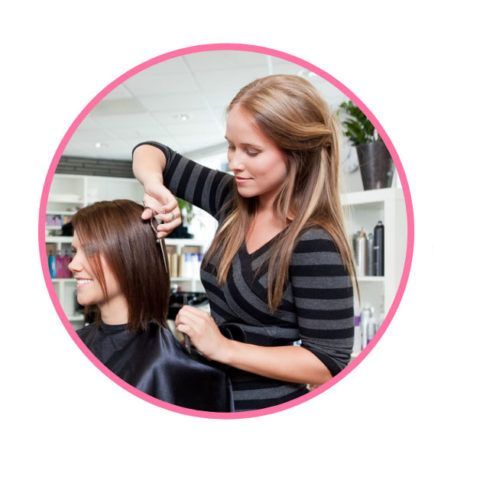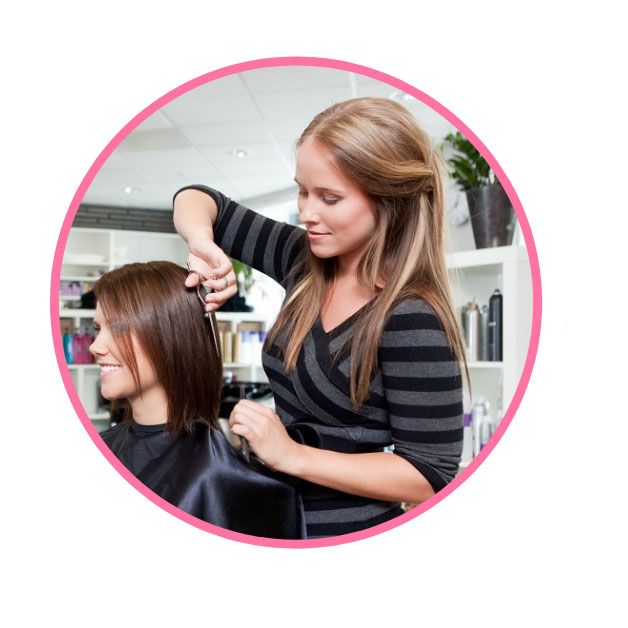 Synthetic Hair Extensions vs Human Hair Extensions?
One of the biggest questions you have to ask yourself before you get hair extensions is if you want to have synthetic or human hair.
For us there is no question, human hair always wins, taking into consideration your budget and style, sometimes synthetic hair can be just as good an alternative.
Before you part with any of your hard earned cash, make sure to answer the questions below thoroughly and honestly to make sure you are making the right decision about what type of hair you want to purchase.
In some cases, synthetic hair shouldn't even be an option and in others it is the first thing you should look for.
Before you choose between human hair and synthetic hair, you need to ask yourself a few questions.
How often will you be wearing the hair extensions? (Temporary / Permanent?)
When selecting what type of hair extension to get you have to think about how long and how often you will be wearing the hair as all of them have different timeframes that they are suitable for.
If you plan on only wearing the hair extensions on special occasions, as an example an evening out, maybe once or twice a month or even a couple of times a week then it's best to go for temporary hair extensions that you can to remove them when you do not want to wear them.
This option would be a clip in of some sort and in this case then synthetic hair extensions are totally fine.
If your choice is to wear your hair extensions for the longer term and continually then unless it's a wig, you shouldn't really be going for synthetic hair.
This is not because synthetic hair is any less quality however in terms of maintenance it will be harder to deal with when washing and styling.
What are you planning on doing with your hair?
When considering hair extensions, you should always have the ideal style in mind like How will you be wearing your hair on a daily basis? and Do usually go for a simple ponytail, a topknot or do you like to wear your hair out in loose beachy waves?
All of these are possible with hair extensions but your style may narrow down your choices to the best type of hair to select.
If your plans are to have a long ponytail that can compete with Ariana Grande or any of the horses at the Grand National, then in this case synthetic hair could be one of your best bets.
Synthetic ponytails can give you all of the glamour but only a fraction of the cost and maintenance.
You can still get all of the swish without any of the hassle because the hair has been set in a certain way it doesn't require you to do anything to it.
But if you like to change your mind very often then this will give you the range.
Do you want to use them on a regular basis?
Even if you want to go for a longer term option, is it only a one off or are you down for the hair extension life?
When you first start using extensions, it may be a sensible option to buy synthetic hair first just so you can get used to the feel and the look of hair extensions.
Or if you are going to say a fancy dress party you don't want to empty out your pockets just for a wig or hairpiece you may lose on the dancefloor.
Once you are comfortable and have all the basics understood, then you can graduate from hair Kindergarten and move up in the ranks.
This way you make all your mistakes on cheap hair and won't be upset if it gets damaged.
How big is your budget?
The reason that many people choose synthetic hair extensions over human hair is often down to price.
Synthetic hair extensions are definitely much cheaper than their human counterpart so if budget is a high concern then you should be purchasing synthetic hair.
Now, just because you want to spend less money it doesn't mean that you have to go for less quality! Synthetic hair has many benefits compared to human hair and may even be more suitable for your needs.
If you have a set style in mind and don't plan on changing it or only want to wear the extensions once in every blue moon then it doesn't make sense to spend the extra cash on human hair extensions when you won't get the full benefit out of them.
Do you want to dye or tone your hair?
Coloring synthetic hair is a big no-no and to solve this problem, companies make it available in literally every color you can think of.
It it's often possible to find them in a wider range of colors compared to human hair as they don't have to worry about damaging the delicate fibers of the hair.
If you've ever visited a fancy dress store, you must have seen wigs in all shapes, sizes and colors and this is because they are mostly made from synthetic fibers rather than human hair.
Once you have chosen your color then have to go about finding a company who can create your ideal hair unit if it is not already available to purchase.
Even if you make a purchase of human hair, we still advise against coloring it as this process can be very hit and miss and also can do a lot of damage to the hair if not done correctly.
If your heart is sitting on having a particular color and you can't find in synthetic or human hair then it's best to take your ideas to a stylist or contacts the store first to find out what would be the best hair to purchase to be able to create your ideal piece.
Can I bleach and dye my hair extensions?
It's always better to never bleach or color any hair extensions. However, if you still wish to bleach or color your extensions, do it only on virgin hair.
This type of quality is usually really expensive and not offered on most hair extension websites. As for CanadaHair.ca hair extensions, they aren't made of virgin hair. Instead, they are made of human remy hair.
This hair quality is the most suitable for most women because it's a great quality at an affordable price.
Nonetheless, we strongly advise you to never bleach or dye human remy hair extensions since it can damage the extensions and consequently reduce its lifespan. It's really easy to damage hair extensions when dyeing or bleaching them.
The reason is simple: the extensions have already been chemically processed.
Therefore, chemically processing them again whether by bleaching or dyeing the extensions may easily result in a catastrophe! This is why most hair extensions stores have a disclaimer on their website that they cannot be held accountable if you dye or bleach the extensions and aren't happy with the result.
Since there are so many external factors out of the seller control, the hair extension bussiness will not guarantee that you will be satisfied with the dyeing or bleaching outcome of the extensions.
Human Hair Extensions (description, PROs & CONs)
Human hair is exactly what it says on the tin, human hair that comes from a donor from various parts of the world.
At Canada Hair, we only sell Indian Remy hair, which as you guessed, it's from India.
Many people shy away from using human hair because they feel like it may have been obtained using less than ethical methods.
But you can rest knowing that our hair comes straight from donations from temples where people have a religious obligation to shave their heads at least once in their life.
Obviously India has a very large population so you can imagine there is lots of hair being donated and this is sold, often using a profit to funnel back into communities so we can kind of see Hair extensions as a form of charity work.
Hair extensions are usually named by the country of origin. You can find Peruvian, Brazilian, Russian or anywhere else where people are donating their hair.
If you think about it logically not all the hair that is listed as human hair actually come from human donors. Many people think that animals are what makes up the windfall for such high demand,
Horses tails are not being sold to you!
It is just that many other sellers may claim that the hair is human but it is a low quality mix of synthetic and human fibres.
Pros of human hair extensions
When using human hair as it matches the type that you have in your head, obviously you get a better blend between that of the extension and your own hair. This means that it's less likely for people to tell that you're wearing extensions and you could possibly do most styles without having to worry about how the final outcome will look.
Compared to synthetic hair, human hair extensions may have a shorter shelf life, however when you consider that you can do much more in terms of styling it actually seems longer because you can use the same unit to create a multitude of styles whereas with synthetic hair, you are kind of stuck with what you purchased.
It is safe to use heat of all of all forms on human hair extensions. This means you can be straight one day, curly the next and go back to straight whenever you change your mind without risking too much as long as you use the appropriate tools, right temperature and correct product to protect the hair from any forms of heat damage.
If you are getting tired of the color that you bought it is possible to change and switch up into something to brighten up or refresh your hair. Bare in mind that we do strongly suggest that you do not carry out the service yourself but take it to a qualified stylist who can make sure that you get the right color the first time around without damaging their hair at all.
Cons of human hair extensions
Human hair is guaranteed to be much more expensive than synthetic hair, remember it is human hair and you can do much more with it. There is a great deal of variety in the prices available so you can always find something within your budget whatever it maybe.
Just like your own hair, human hair extensions are prone to damage. They can become dry, brittle and get split ends just like your own hair would.
You can prevent this from happening by using the proper tools such as brushes, sulfate free shampoo and deep conditioning treatments. Also it would be a good idea to trim the hair every so often to keep ends in good condition.
When we say you're limited by texture and length we mean that if it doesn't actually occur in humans then you probably won't find it in human hair extensions without it being severely manipulated beforehand. So that means if you find human hair in 30 inches or more and it's unicorn colored it probably is not human hair.
Synthetic Hair Extensions (description, PROs & CONs)
Synthetic hair often gets a bad rep for looking cheap and less than desirable, although, when done correctly it can look just as good, sometimes if not better, than human hair and for certain styles it is the only thing we recommend. Especially if it's your first time getting hair extensions and you want to try clip ins without any other commitments or breaking the bank.
What is Synthetic Hair Made Of?
Synthetic hair is often made from various types of plastic polymers and the most common type that is mostly for used for braids is called kanekalon.
Depending on the style, the type of plastic these will vary but most of them are created to be heat resistant by default which is great because nobody wants to end up like Michael Jackson, having their hair set alight.
Does Synthetic Hair Look Like Real Hair?
It really depends on where you purchase your synthetic hair from and the quality of the product will determine how well it looks like real hair.
Obviously there is no substitute for the real thing but it is a very close second and a good synthetic hair is often very very hard to tell from the real thing.
If you find that your hair looks too shiny or tacky then there are steps you can take to make it look a bit more realistic.
Brushing the hair with laundry wipe.
Place it inside of a brush and use it to brush their hair. It will absorb and takes out most of the shine and high-gloss to make it look that more realistic.
Often the most common reason that synthetic hair looks fake is because of the style it is in, especially with wigs. If you are good with a pair of scissors, give it a little bit more shape or cut layers into the hair or take it to your stylist who can customize it for you.
How to Wash Synthetic Hair Extensions? (no need)
The brilliant thing about synthetic hair is that they do not pick up oil or grease in the same way that human hair will, therefore there is no need to wash it at all.
The only thing to take note of is that they will pick up smells, so you must make sure that you store them away from any strong odours or if you work or live in an environment where things can get a little pongy, then make sure to air out or clean your synthetic hair as often as possible.
If you do find the hair is quite dirty and is in need of cleansing then do so with warm soapy water but try to keep the hair flat and do not swish it around as once it's tangled it's really hard to get the knots out.
Can You Curl Synthetic Hair Extensions?
Synthetic hair is notorious for being difficult to change styles with, nonetheless, if you have straight hair there are a few heat free methods you could try to curl your hair.
If you have any types of rollers you could use them to create a style. Depending on the final outcome, that will determine the size and the amount of rollers to use.
For examples
if you want curly or highly textured hair then use perm rods or even try using straws

if you want longer looser curls, then go for a bigger size roller or even use Flexi rods
What you would do is clean, dampen and part the hair, and use lots and mouse and wrap the hair around the chosen roller in even sections and allow it it air dry overnight. This is called a cold set.
With this process you have to be very careful as once it's done it's very hard tp get the hair back to straight and any mistakes in the curls will show up and be difficult to correct.
Some forms of hair extensions are heat resistant up to a certain amount so what you could do is put in the rollers as above, and dip the hair in hot water for a few seconds to create the set when you allow it to dry you should have the perfect curls but again, don't expect to be able to get back to straight easily.
Can You Straighten Synthetic Hair Extensions?
If you made a purchase of synthetic hair with any kind of textures such as curls, kinks, afro or any other kind of texture, being able to straighten it out usually just isn't possible as trying to color extensions as well.
The way that synthetic hair is processed, means it is meant to be durable and last for very long time so those curls won't lose their shape or fall out as it would in human hair after a few hours or days. Even the tightest corkscrews will last years on end if you let them.
The great thing is though, synthetic hair is usually cheap enough so that you can buy more of it compared to the amount you could purchase in human hair.
So when buying synthetic hair pieces you had in mind, buy some curly one and straight ones as you won't be able to switch in between. You can read more about curly hair extensions at here.
Can You Dye Synthetic Hair Extensions?
If you find the perfect synthetic hair extensions but they're not in the color that you want and I'm sorry to say it's really hard luck.
Unlike like human hair, you are unable to take out the pigment and swap it for something more pleasing using conventional methods.
Dying synthetic hair is an impossible task as the way the hair is made there is no way for the color to be changed. Having that in mind, companies often make synthetic hair extensions in a wider variety of colors that would be possible for human hair due to the fact that they are not doing any damage to the fibers during the coloring process.
When you have an idea for a color for your hair extensions, shop around and you should be able to find it, but once it's home that's the color it will be for life.
How Long Does Synthetic Hair Last?
Synthetic hair, for lack of a better term is the cockroach of the hair extension world.
Not to say that they are pests, but they can survive without food water and even the nuclear fallout.
With the right care your hair extensions will literally grow as old as you will, even if you don't want to wear them for that long.
Understanding the lingo when it comes to hair extensions can be a bit tricky and is like learning a whole new language, so for this section of the guide we have explained some of the common terms that you come across and why you need to pay attention especially before you make a purchase as they will explain what type of hair you will be receiving.
So, which hair extensions are the best? Human hair or synthetic hair?
In conclusion, if you wish to get affordable hair extensions, synthetic clip-ins are a great option. If you want your clip ins to look more real and blend better with your own hair, human hair clip ins are the solution. As for other types of hair extensions that are meant to be installed by a hairdresser, such as tape ins, sew-ins, fusion, and micro-loop, always choose human hair extensions and NEVER synthetic hair.
What are Virgin Remy Hair Extensions?
Virgin hair extensions are hair extensions that have not been touched or processed in any way, shape or form.
They literally more or less straight from the head to you and this means the hair is in its raw form so you get to see it's true texture and it has not had any chemical services done beforehand. In most cases it also means that all the hairs come from one person so whenever you see those videos on Instagram with someone is doing a big chop for charity, that would be virgin hair extensions if it was delivered to the new person in the same way.
Virgin Hair Extensions Advantages
The advantages of virgin hair are that the hair is completely unprocessed which means that if you do plan to dye the hair you're less likely to do any damage as it will be the first time is been touched by any chemicals.
As the hair is untouched you can expect to be in better condition although this is not always necessary in the case even though it may be marketed as such.
Virgin Hair Extensions Disadvantages
Usually the main disadvantage of virgin hair is the price, because of the method of collection it can be very very expensive, much more so than it's all the counterparts but if you have the money then it's delicious.
Because the head comes from a single donor it means that if you want to buy more you may not be able to get an exact color match or texture to match as you're buying hair from a different person so it will be different.
This is not such a problem for color as you can still find quite a varied range however it just means that if you have leftover hair then be prepared for slight variation when you buy more hair.
What Are Remy Extensions?
Remy extensions are human hair extensions that have been chemically processed either disinfected, dyed or had the texture slightly modified.
Remy Hair Advantages
When you purchase Remy hair you can know that for sure that the hair has been treated with care and kindness when it comes from Canada Hair.
When we process our hair, we thoroughly cleaned and disinfected to make sure that it is safe to use and then we color it to standard colors to make sure that the majority of the population are able to find the perfect match for their hair.
We also keep all of the hair cuticles intact facing the same direction so that the hair is tangle free and there is minimal shedding.
This is what keeps our hair extensions looking fabulous, shiny and real for an average of over year even though many people can keep their for much longer than that with great care.
Remy Hair Disadvantages
Because the hair is been processed once before it does slightly make the hair more fragile compare to virgin hair especially if you then plan to color the hair or use heat extensively. It it important to note that with any type of human hair you do need to be careful when you carry out any kind of process and always use a heat protectant before styling.
Standard Remy vs Virgin Hair Extensions Conclusion
In our opinion, Remy hair extensions guarantee a more consistent level of quality when compare to virgin hair extensions, this is because more is done during the production process to make sure of a strict outcome in terms of hair color, length and desired texture.
So what does that mean?
When you purchase Remy hair extensions from us, you can expect to get the same great quality product time and time again, also as stated it is cheaper so really you get more value for your money.
What are hair extensions increased the length of the longhairs in the pack from 50% to 80%
So using the example as above, if you purchase 18 inch hair extensions, 80% of the hairs will be at this length and remaining 20% will be between 15 and 17 inches long.
Double drawn hair extensions are perfect for ladies who want to a supercharge voluminous look or plan to have a more blunt cut with the hair.
In the long run double drawn hair extensions can work out to be slightly cheaper even with a higher initial cost this is because due to shedding and trimming of the hair, you will still retain more of the original length than you would have with single drawn extensions.
The disadvantage of double drawn extensions, is that they can be much heavier and so sometimes unsuitable for people with fine or thin hair.
Double Drawn vs. Single Drawn Extensions
When purchasing hair extensions you often noticed that the weft is there not as thick as it gets towards the tips as it mirrors natural hair progression and is not quite blunt, these are known as single drawn hair extensions.
Essentially what it means is that for whatever length that you purchase around 50% of the hair will be that length stated and the rest will be made up of slightly shorter strands of hair that are up to 2 to 3 inches shorter.
For example: if you purchase 18 inch hair extension, 50% of the hairs will be this length and the remaining 50% will be between 15 and 17 inches long. This is to get the hair to naturally taper as our hair will often be thinner at the tips and thicker at the roots.
Single drawn hair extensions often blend better with natural hair and provide a realistic look straight from the packet.
Double drawn hair extensions increased the length of the longhairs in the pack from 50% to 80%
So using the example as above, if you purchase 18 inch hair extensions, 80% of the hairs will be at this length and remaining 20% will be between 15 and 17 inches long.
Double drawn hair extensions are perfect for ladies who want to a supercharge voluminous look or plan to have a more blunt cut with the hair.
In the long run double drawn hair extensions can work out to be slightly cheaper even with a higher initial cost this is because due to shedding and trimming of the hair, you will still retain more of the original length than you would have with single drawn extensions.
The disadvantage of double drawn extensions, is that they can be much heavier and so sometimes unsuitable for people with fine or thin hair.
Hair Extension Grades Explained
It seems like everywhere else an A grade refers to the quality, like in school if you got an A, you know you're doing something really good. With hair extensions it doesn't mean that at all which is very confusing.
The letter is used to define the density and length of the hair strands, similar to the single or double/ double drawn meanings.
The more A's a brand has, it means the longer in general the length of hair will be.
A single-A represents the single drawn method where only 50% of the hairs are of the stated length and the rest are within 2-3 3 inches shorter.

As the number of A's increases, so does the percentage going up to 7A, where at 80% of the hairs are of the stated length.
So does that mean that a hair extension brand with more A's will automatically be better than a different brand with less As? Absolutely not!
This is the dirty trick of the hair extension industry.
They make you believe that the more A's a hair quality has, the better the quality will be.
Although it can certainly help the hair quality, it is not the most determinant factor.
What will really affect how long hair extensions will last and how good the quality will a while on the hair extension manufacturer. There are many details that are to be taken into account when producing hair extensions. Here goes the old saying: it's all in the details! And this couldn't be more true than when it comes to hair extensions. For example, the dyeing process vary significantly from one seller to another.
This is why you may have had bad experience buying blonde hair extensions. It's really hard to bleach and dye human hair extensions in a way that will not reduce the longevity of the extensions.
The solution is quite simple: always buy from a reputable seller such as CanadaHair.ca
As a hair extension pioneer in Canada, we've learned a lot about the hair extension industry and have put in place strict quality control.
Consequently, you can be assured that by buying hair extensions on CanadaHair.ca, you will get the best value!
Chapter 6: Hair extensions prices
The sixth chapter will cover the prices of hair extensions.
The price of hair extensions will vary depending of the hair quality, hair thickness, hair extension type, hair color, and hair length.
Keep in mind that a higher price doesn't necessarily mean better hair extensions! It may very well mean more profit for a business.
We will tell you exactly how much you should be paying for quality hair extensions.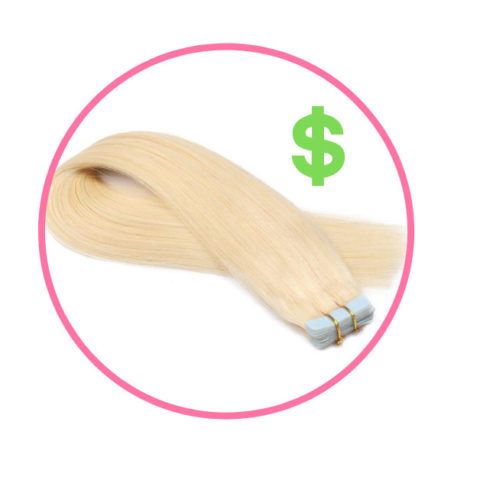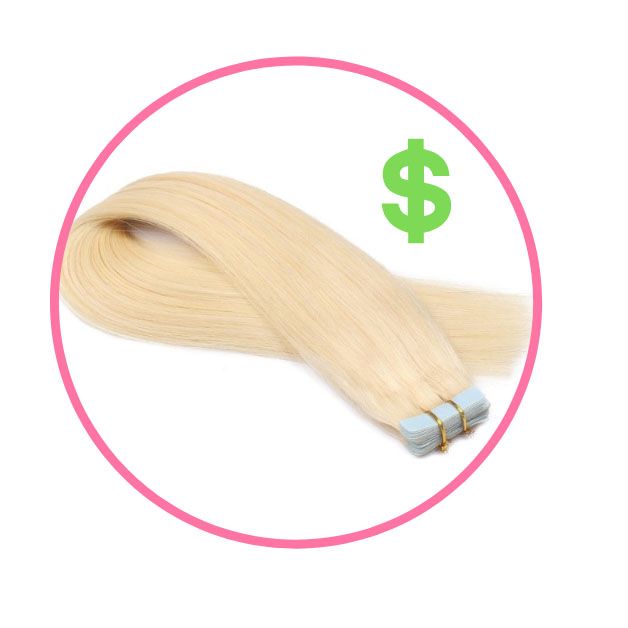 How Much do Hair Extensions Cost?
The price of hair extensions can vary widely as will quality, but even though you may see places online that sell extensions for under $20 we suggest spending no less than $50 on a set of clip ins. At the top end expect to pay thousands.
Another factor that can affect the cost of your hair extensions, not only the method used but the color and length of the hair.
As our extensions are Indian Remy it makes pricing a little easier so below we have listed the expected cost for each hair type and for each length. Anyway, you can read more about our prices here.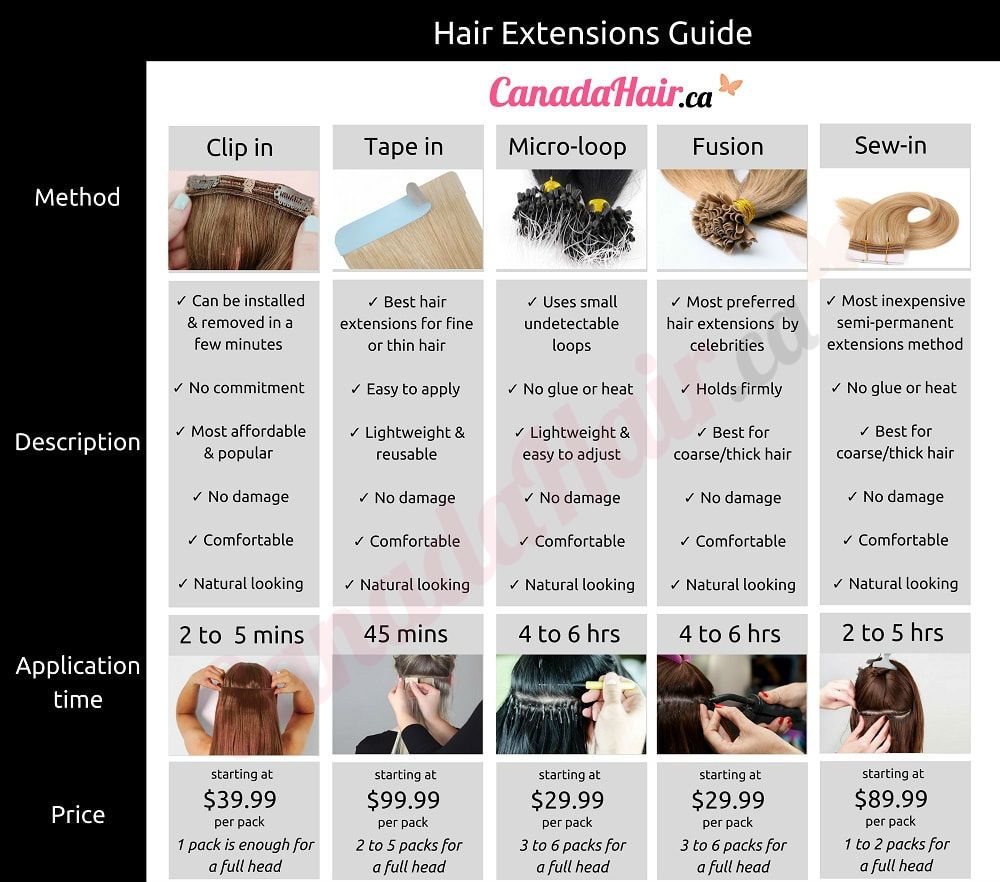 How to Save Money When Buying Hair Extensions?
If the money is a bit tight when it comes to making your hair extensions don't just use this as the only driving point to make a decision, instead consider all the options as you can still get good quality hair for a fraction of the price if you look in the right places and think about all the things that you can maybe cut corners on.
Why You Shouldn't Settle for Low-Quality Extensions
If you go for the cheaper synthetic hair then you will literally end up with a fancy dress wig that will only be good to wear on Halloween and nothing else.
Don't think that because it is basically plastic, it will look cheap.
You want to make it look as real as possible so that means you have to look for good quality and spend a little bit of money here however it will not cost you anywhere near as much as human hair will.
When making a purchase of synthetic hair make sure that the pictures look comparable to human hair.
The problem with synthetic hair is that it's really a hit or miss. Some people wrongly assume that all synthetic hair is the same. Wrong. Synthetic hair comes in different qualities. If you have to buy synthetic hair, limit yourself only to synthetic clip ins. Don't buy synthetic permanent extensions such as tape ins, micro loop, fusion, or sew ins. You will definitely regret it!
Choosing the Extension Type
Really focus on your end goal in terms of style for your extensions before choosing which type to go for as you may find that even though you have a certain method in mind it may not be suitable for your hair type or what you want to achieve.
Finding The Right Store
You want to find a reputable seller who has got lots of customer reviews and a wide selection of hair available. If the prices are too good to be true then they probably are and also be wary of stores located outside of your home continent as they will not be subject to the same consumer laws that you may be used to as this can cause problems further down the line if you have any queries or disputes.
Choosing Length
Well it can be appealing to choose the longest length possible but this is often impractical and can be very expensive instead go for something that is around 6-12 inches longer than your own hair. If you are used to extensions and you have the extra cash the go ahead and do as you please. Go long or go home! Just be prepared to pay for the extra inches.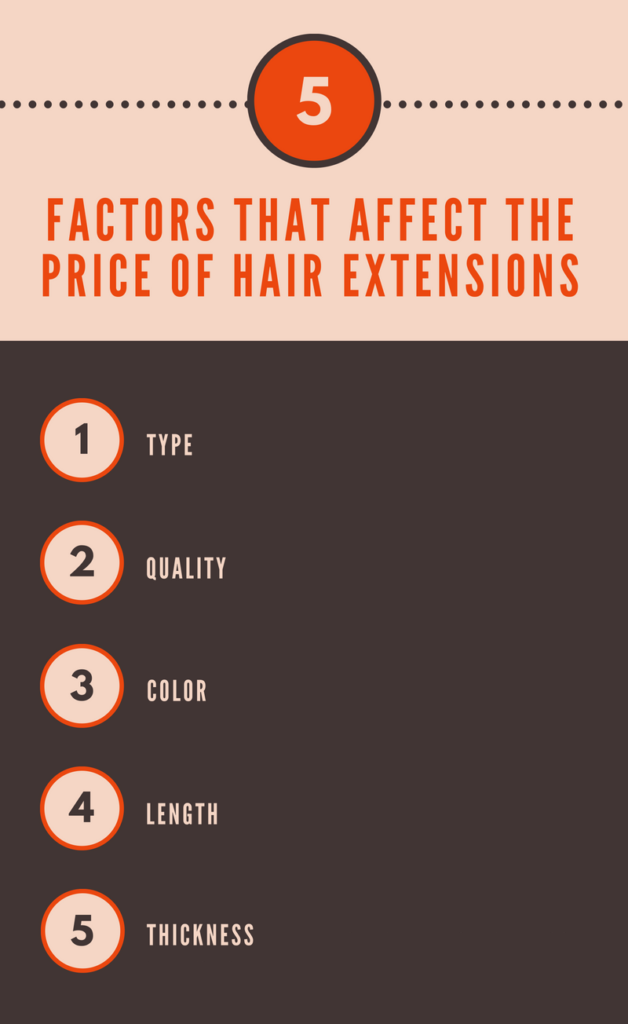 Weight Guide
In some cases bigger isn't always better and if your hair extensions are too bulky it can give a really fake look which is the opposite of what you want instead aim for around 150 g max for strand by strand and methods and up to 200g for other hair types.
Shipping and Return Options
It's inevitable that problems will occur, once every blue moon, but you want to be able to find a business that will be able to rectify any issues quickly and that is at little expense to you.
At Canada Hair, we have a no quibble returns policy. If anything goes wrong you can just get send the hair back to us and we will even cover the cost to make sure that you are happy and get the right hair in the end.
Installing at Home
Unless you have clip ins, it really isn't worth the hassle.
While you think you may be saving a little bit of money what you're actually doing is putting your hair and your extensions at risk because often though the methods look simple and easy it really takes experience to be able to get done correctly.
If you look at YouTube videos, you'd swear everybody can install hair extensions at home without any issues. This couldn't further than the truth. You absolutely need to have a hairdresser with solid experience install extensions on you.
Maintenance and Refitting
For the most part maintenance can be done at home and if you take all the care tips listed in this guide you can stretch out your salon visit to at least once at most. Because most of the care and problems arise when they haven't been taken care of on a daily basis so save yourself the hassle and frequent trips to the stylist by looking after your hair and following our guide lines.
Chapter 7: How to choose the right color and length?
The seventh chapter will explain you how to choose the best hair extensions.
We will explain you exactly how to choose the best hair extension color and the best hair extension length.
By choosing the correct color and length, you will ensure that your experience with hair extensions will be amazing!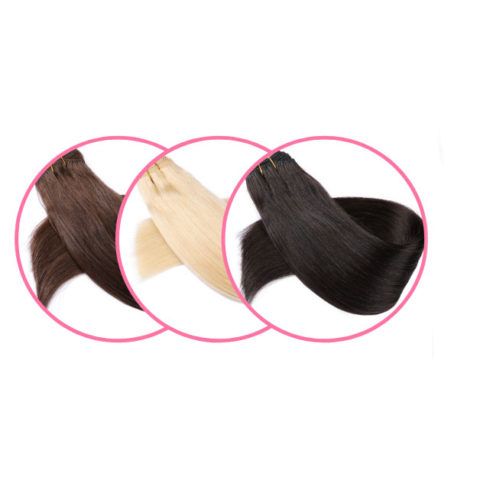 How to Choose the Right Hair Color & Match Skin Tone?
Choosing the Right Color
Choosing the right hair color for your extensions can make or break your style. You need to consider if you are having any leave out, that the hair extensions match the hair and blend as naturally as possible.
Most companies will use the standard hair color chart to list their extensions by. Normally there are only 10 main colors to select from so should be easy to find your color.
For example, it will go from darkest black to lightest blonde and maybe numbered from 1 to 10 or use a lettering system for the first letter of the color.
When selecting hair extensions, you also have to take into account the tone of your hair. Is it very warm, and has a golden or red reflect? Or is it very cool where it might have a blue or violet reflect.
If you are unsure take a picture of your hair and search for the color wheel online and try and match it to the picture to find your correct color and shade and then select your extensions based on this.
Trouble finding the perfect shade? Simply send a selfie to info@canadahair.ca and we'll assist you the best we can in choosing the right color.
If your hair is a custom color, from simple highlights or ombre, then you want to match your extensions to the lower lengths of your hair.
For example, if you have very dark roots and lighter ends, the hair extensions should match the ends of your hair not the roots as these will not be seen
If you are completely stuck and cannot find any color that matches your hair first talk to your supplier and asked them if it's possible to dye their hair extensions and then find a stylist who is willing to color them for you.
Colored Hair Extensions and Skin Tones
Having hair extensions gives you the range and ability to try out new, exciting colors, however, be aware that not every color will match or suit every skin tone and you don't want to end up with a wasted product that you may not be able to return especially if it's custom-made.
If you are choosing to go lighter with your hair extensions, try to keep it no more than two or three shades away from your natural hair color and also make sure that the undertone is the same.
So if your hair is very warm and a golden blonde do not go for a cool blonde extensions as it will probably not suit your skin.
There are many apps online available for you to try on different hair colors so you can essentially put a picture of yourself and see what you look like with a different color hair before you buy.
How Long or Short Should Your Hair Be for Hair Extensions?
The general rule of thumb is that when you get hair extensions, your hair should be at least 3 inches long.
This is so that the hair extension can be placed correctly and you still have enough hair to cover it.
If some or all of your hair shaved into a style or you have a pixie then make sure at least the hair and your parting is this length before trying hair extensions.
That way you should have enough hair in the middle of your head to give you the style you want.
For the strand by strand method, or wigs, you may be able to get with slightly shorter hair however just know that your hairstyle will not last long and it may be prone to more slippage.
If in doubt contact your stylist or whoever will be installing the hair for you, for their requirements as it may differ from person to person.
What if Your Hair Is Too Short
If you find that your hair is currently too short for hair extensions, this doesn't have to be devastating and the end of the road.
In fact, you're not required to have short hair until your hair grows to the optimum length of the style you want. You can get a different type of hair extension just it would have to be a wig. If you have never worn a wig before it can be daunting the first time however literally everybody and their mum, aunts and cousin are now rocking wigs.
Wigs are a temporary form of hair extension that allows you to completely overhaul your look.
You can go for something that matches your current style but it gives you a little more oomph, such as volume and body or we completely go to other end of the spectrum and get something really outlandish. Our preferred option would be to get a few and change your style as much as you do your socks.
Wig give you the benefit of trying out new styles without any damage whatsoever to your natural hair plus with the improvements in technology and craft they look as natural as the hair growing out of your scalp and nobody has to know that it isn't your actual hair.
What Length Hair Extensions Should You Get?
Choosing hair extension length is often a combination of budget and final style wanted as the longer the hair then the more expensive it gets.
Generally at 18 to 24 inches, hair is still very affordable to the masses but once you go longer than this you can expect the price to dramatically increase as availability of hair at this length is often smaller therefore the price gets higher.
For your first set of extension it's generally advised to not go more than 6-12 inches longer than your natural hair unless it's very very short.
The reason you don't want to have anything longer than that length for your first time this is because you probably won't know how to deal with this much hair and they will end up tangling and getting damaged before you even get a chance to wear out.
The benefits of having long hair is that when you get tired of a certain style you can trim it down and still have lots of hair to play with or even dramatically shorter and really get your money's worth.
Always make sure that your hair extensions are longer than your natural hair otherwise it will look very very bulky and very fine at the ends.
12" / 30 cm – Above Shoulders

14" – 35cm – Mid Back

16" – 40cm – Bra Strap

18" – 45cm – Mid Back

20" – 50cm – Lower Back

24" – 60cm – Tailbone
What Weight Hair Extensions Should You Get?
When selecting hair extensions you may be able to choose at the weight however in most cases they come prepackaged or this option is not given.
Packs of hair extensions are usually sold in bundles which can range from around 20g to 140g. The higher the weight, the more hair will be in the pack.
Clip in extensions made of human hair are available in standard thickness and thick thickness.
Clip in extensions 14″ standard thickness: 85g

Clip in extensions 18″ standard thickness: 100g

Clip in extensions 22″ standard thickness: 115g

Clip in extensions 14″ thick thickness: 125g

Clip in extensions 18″ thick thickness: 145g

Clip in extensions 22″ thick thickness: 155g
Clip in extensions made of synthetic hair are available only in 20 inches 140 grams.
Each set of clip ins offered on CanadaHair.ca are enough for a full head.
As for other types of hair extensions:
Tape ins are 20g regardless of the length. For a full head, you need 4 to 6 packs.

Micro loop and Fusion are 20g regardless of the length. There are 20 strands weighing 1 gram each. For a full head, you need 4 to 6 packs.

Sew ins are 85g for 14 inches. As for other lengths, they are 100g. 1 set is enough for a full head.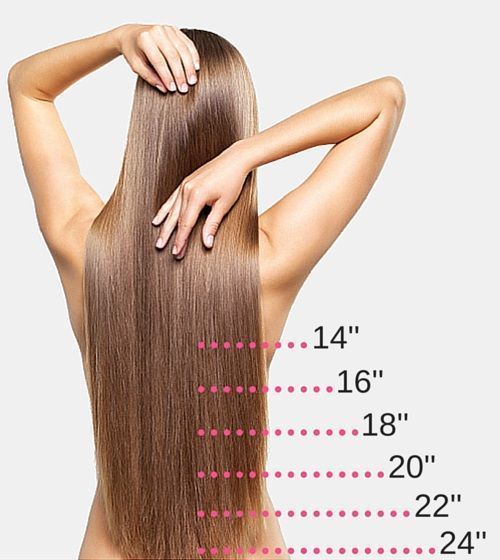 Chapter 8: Where to buy the best hair extensions?
Chapter 8 highlights the best place to buy hair extensions in Canada.
The best place to buy hair extensions is on CanadaHair.ca!
There are many reasons why Canadians prefer to buy their hair extensions on Canada Hair. This chapter will explain you exactly why!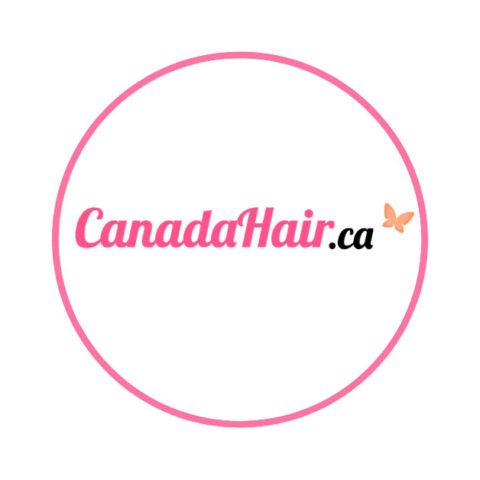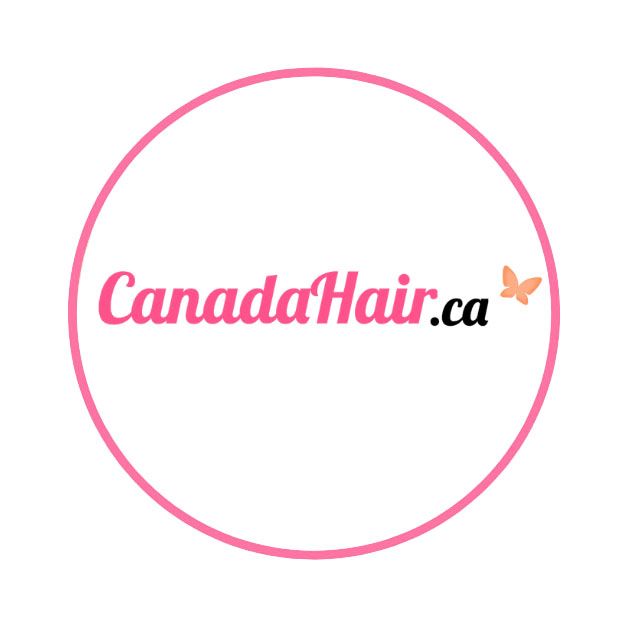 Now that you know literally everything there is to know about hair extensions, you must decide where to buy your next set of extensions!
The best place to buy hair extensions in Canada is on CanadaHair.ca!
There are many reasons why this is the case.
All orders ship quickly from Canada and are traceable online 24/7

You can return your order hassle-free and we will even pay your return fees. Basically you literally have nothing to lose by choosing us!

We are frequently reviewed as the best place to buy quality human hair extensions in Canada.

CanadaHair.ca offers hair extensions in many different types, colors, lengths, qualities, and thicknesses.

We pride ourselves in offering the best customer service!
Chapter 9: Conclusion
This is it!
We have now covered literally everything you need to know about hair extensions.
We hope you enjoyed this article.
In this short conclusion, we will highlight the most important points of this article.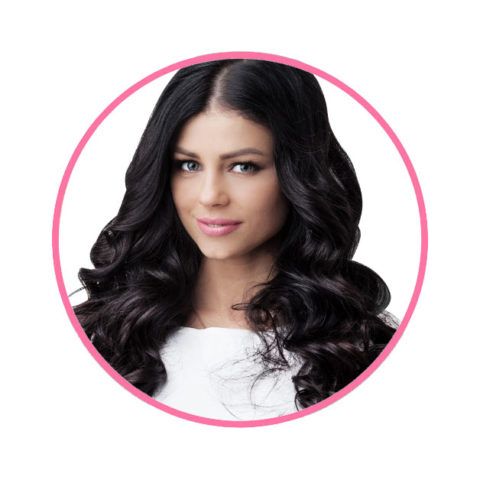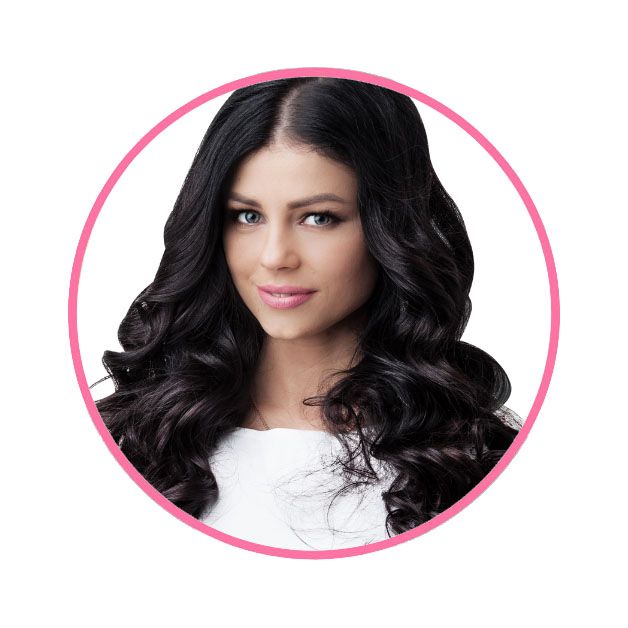 If you got to the end all in one sitting then we really commend you and you are just crazy about hair extensions as we are.
However this guide is meant for you to come back to it whenever you need to answer a question about hair extensions and save you any hassle during any part of the process.
We hope that you are now equipped with the general knowledge that you need to go out and make your first purchase or if you repeat offender like us, level up your hair extension game and maybe try something new. There is always something new to learn and sometimes it can be overwhelming to start the hair extension process or know which way to go.
The aim was to make sure by reading this guide you can now tell your synthetic from your Remy and know the difference between a Microlink, Clip in and a fusion bond.
As we stated at the beginning, hair extensions can be tricky subject to tackle the first time around but hopefully as you have more practice wearing them and come back to this guide whenever you need to pick up new tips and tricks to make sure that your hair extensions will always be fabulous and flawless.
Bonus: 30+ Celebrities With Hair Extensions:
If we were under any illusion that the rich and famous don't wear hair extensions and all that money has unlocked the secret to good hair, well the age of social media has shattered all our false thoughts surrounding those claims. before we used to have to wait for glossy magazines to see what happened on the red carpet now we all we have to do is browse Instagram to find our favourites to see how they are dressing and wearing their hair on a daily basis.
This means that when they go from one style to another, we can easily tell when they have decided to dip into the pool of hair extensions.
While some do it better than others, we can all agree that hair extensions can magically change your look and it's not such a taboo as it used to be.
Plus if your faves are doing it then why not you especially as the tools and styles are more readily available and understood so can be carried out by your local stylist.
Below we have listed some of our top celebrities that can be seen commonly wearing hair extensions of various kinds: from tape extensions, fusion, to lace fronts, these celebs do it all, so well that we can hardly tell.
In fact, when we tried to look and find out information about the styles they wear, it was still a mystery but we can guarantee that their hair didn't grow overnight or they couldn't just get those colors on their natural hair.
Selena Gomez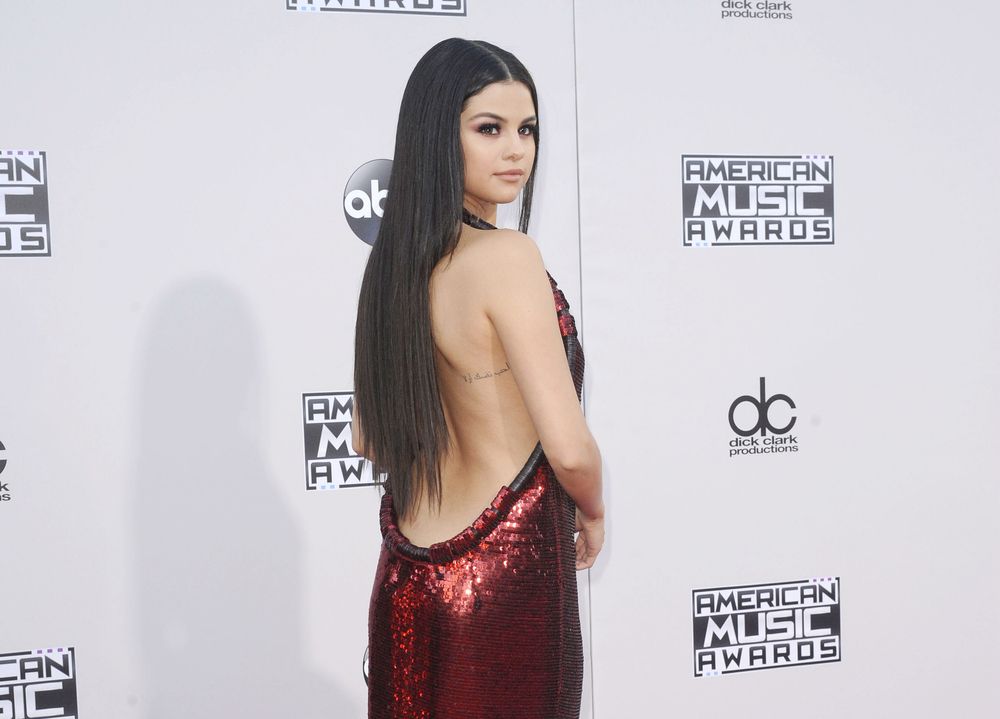 Victoria Beckham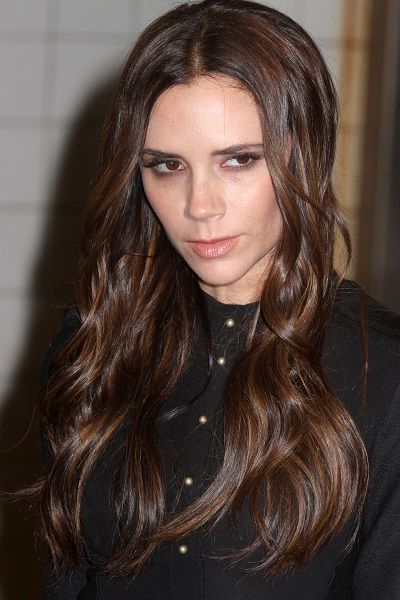 Katie Holmes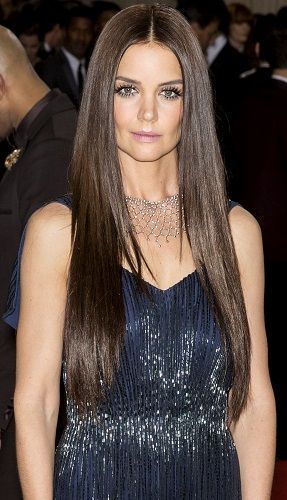 Scarlett Johansonn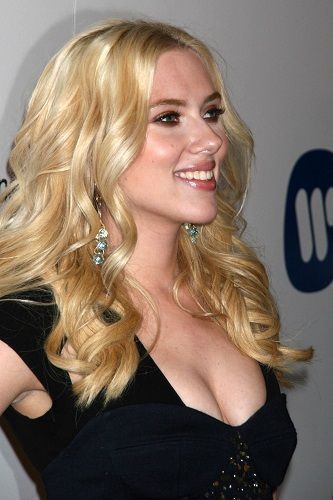 Emilia Clarke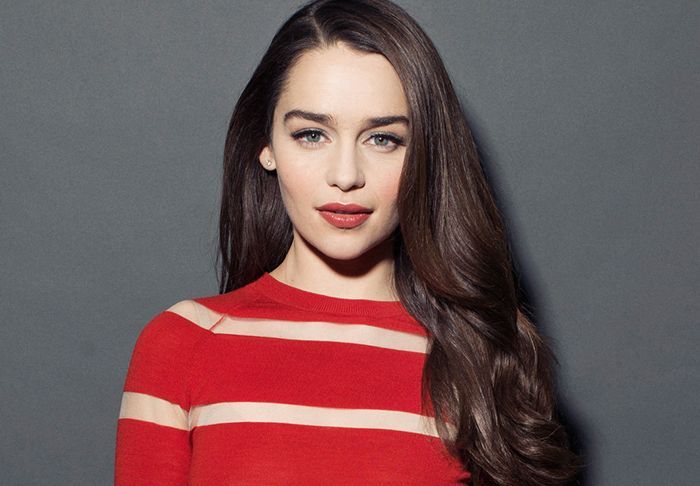 Kylie Jenner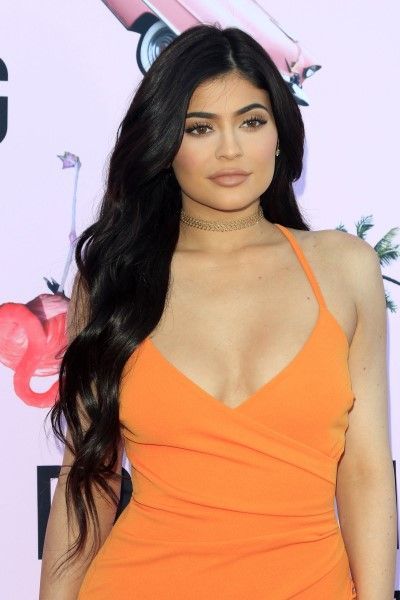 Ariana Grande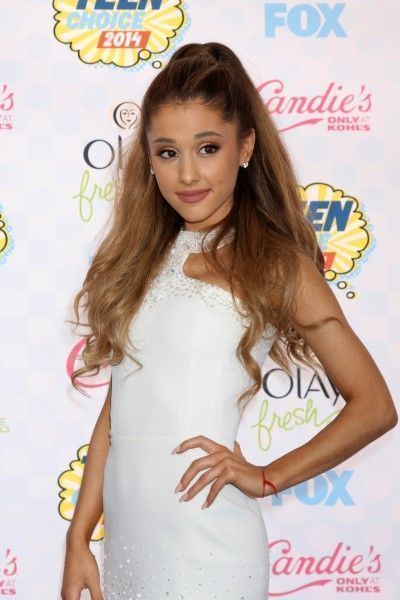 Jennifer Lopez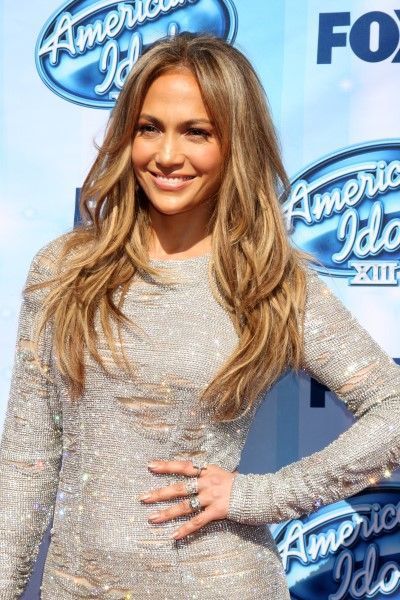 Rita Ora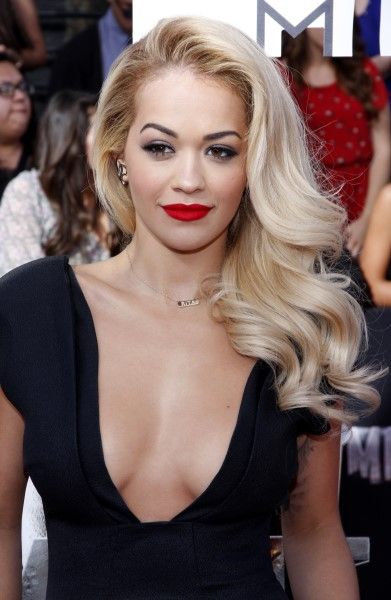 Miley Cyrus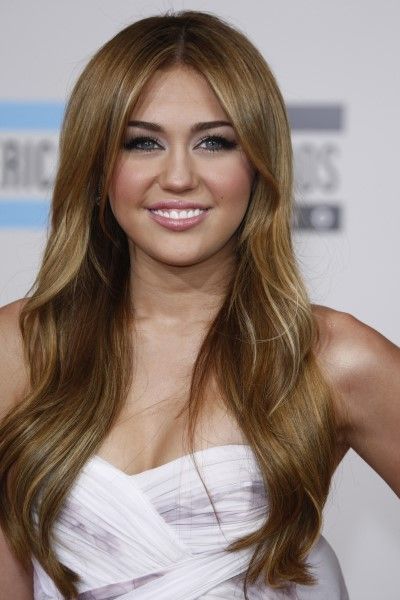 Chrissy Teigen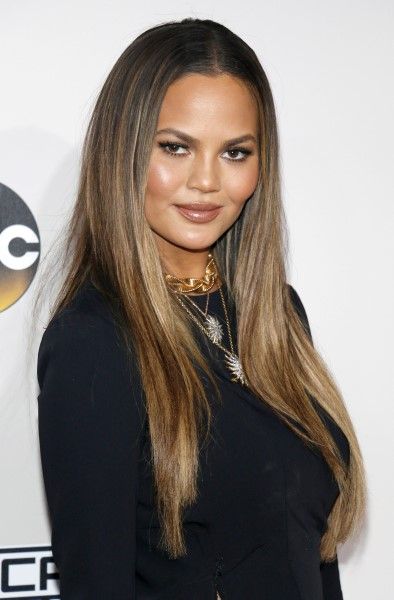 Shay Mitchell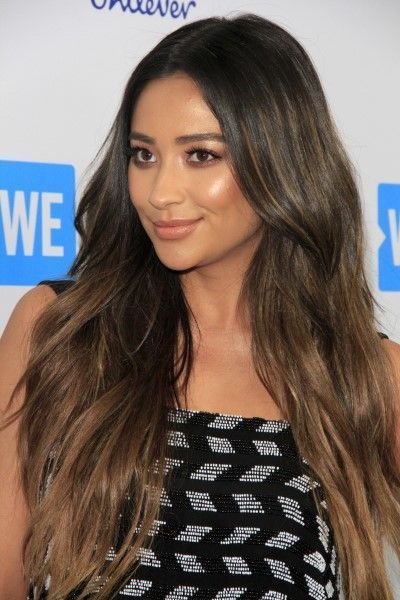 Kim Kardashian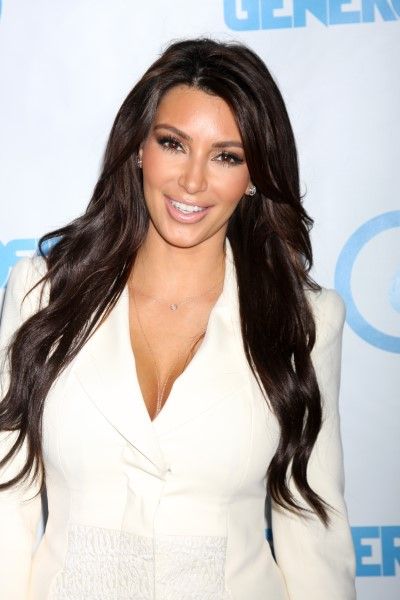 Gigi Gorgeous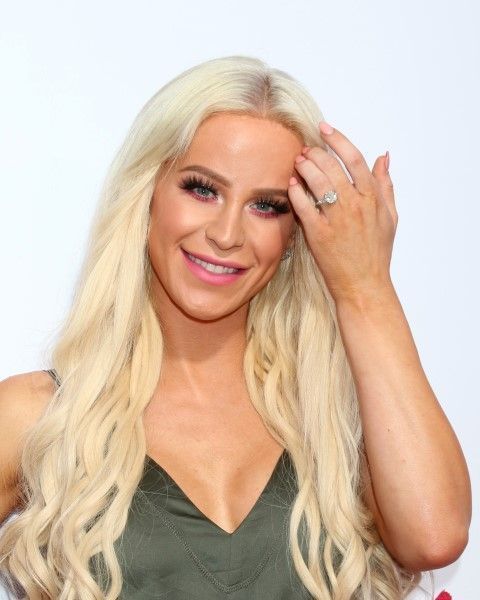 Zendaya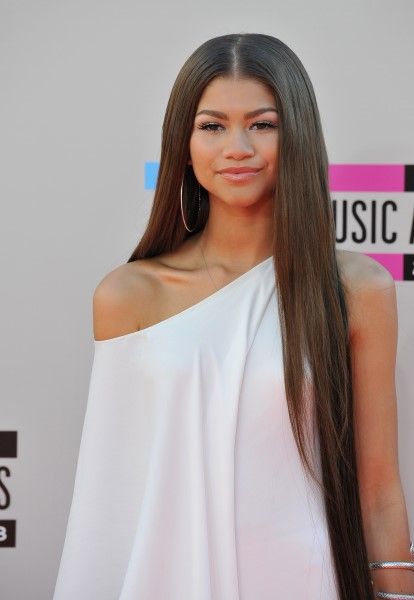 Emma Stone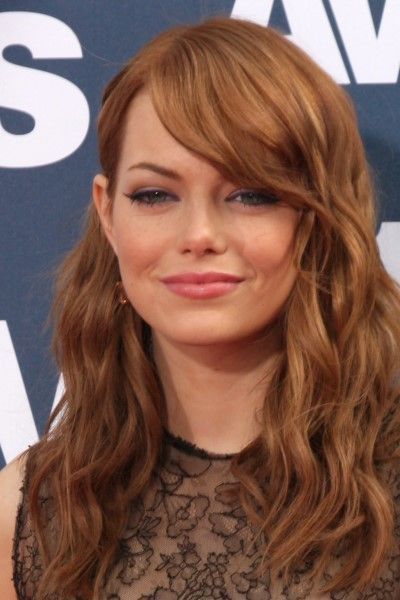 Rihanna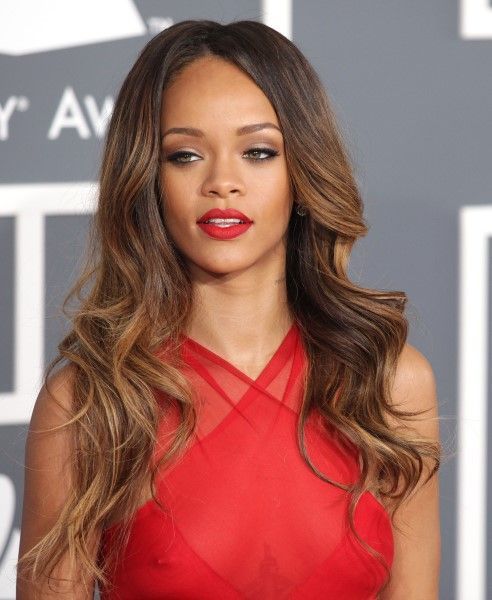 Beyonce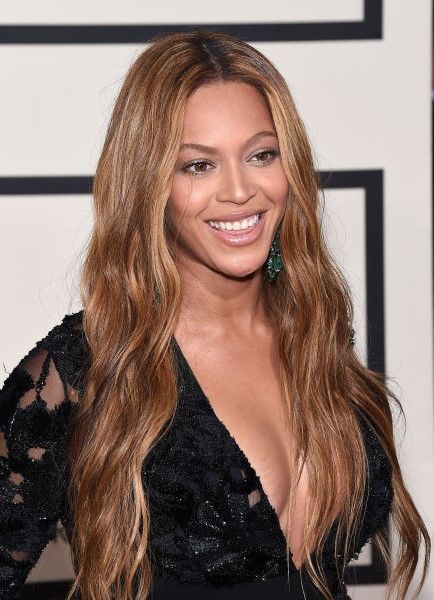 Sarah Hyland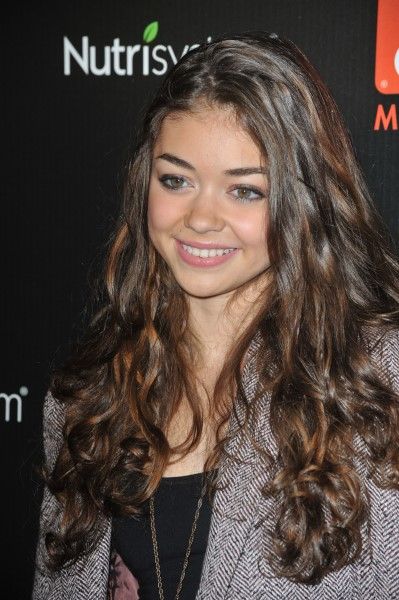 Kaley Cuoco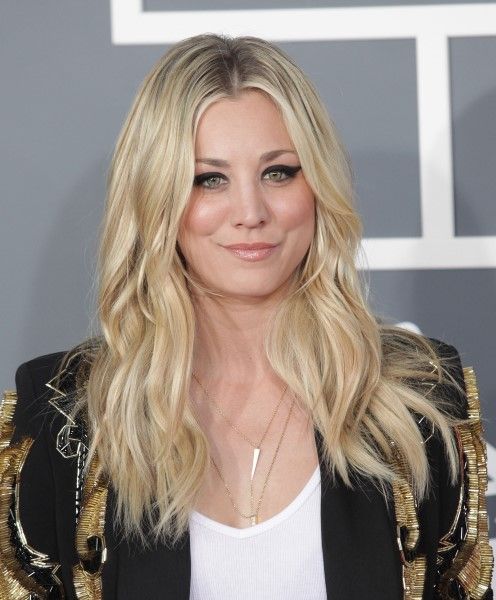 Vanessa Hudgens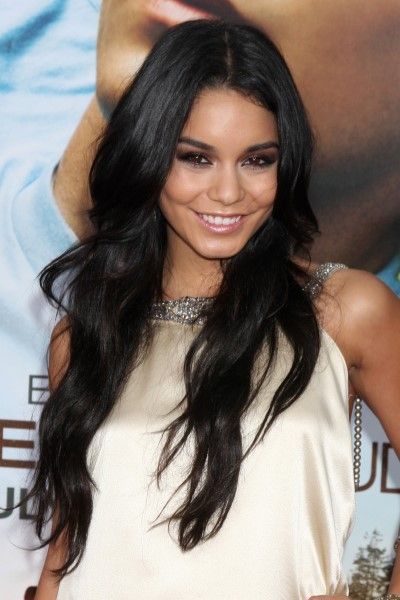 Jennifer Lawrence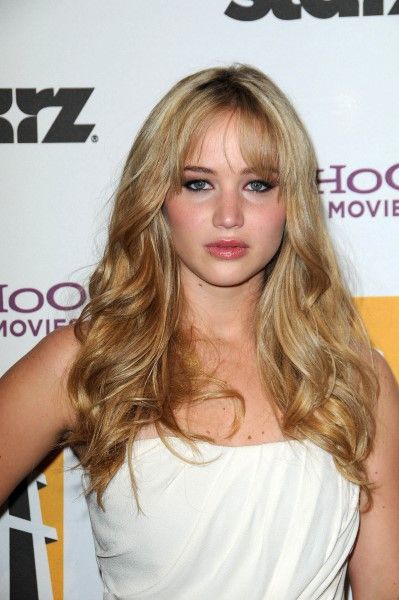 Gigi Hadid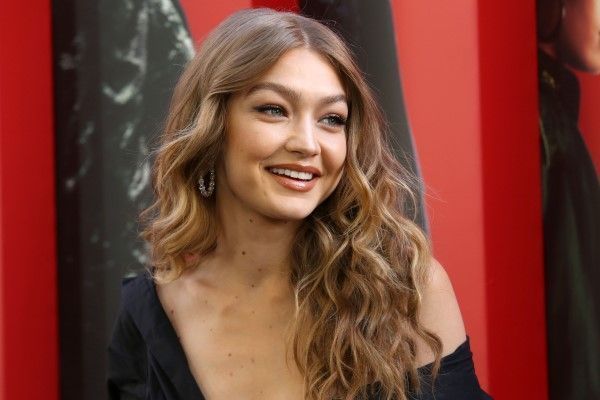 Khloe Kardashian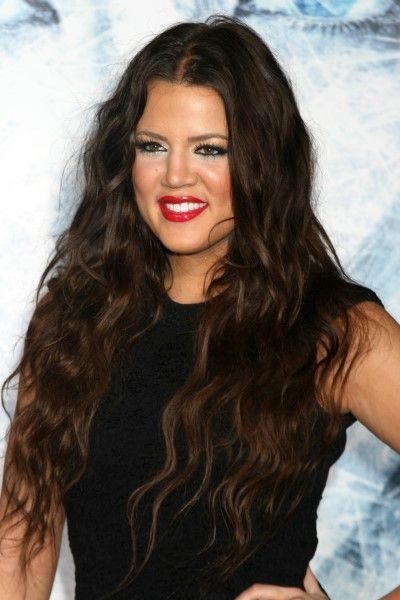 Nicki Minaj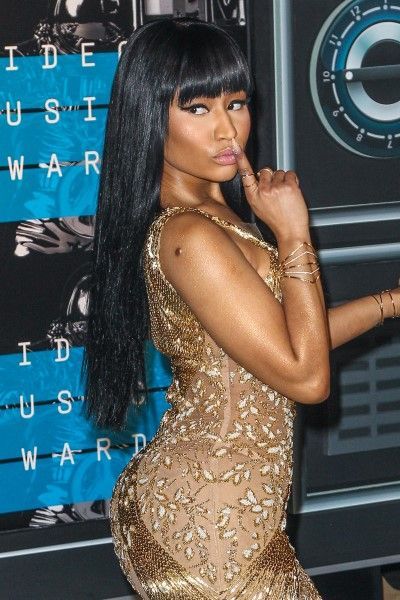 Lady Gaga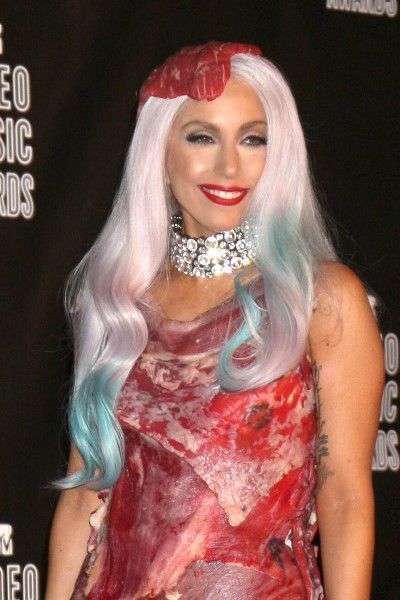 Keke Palmer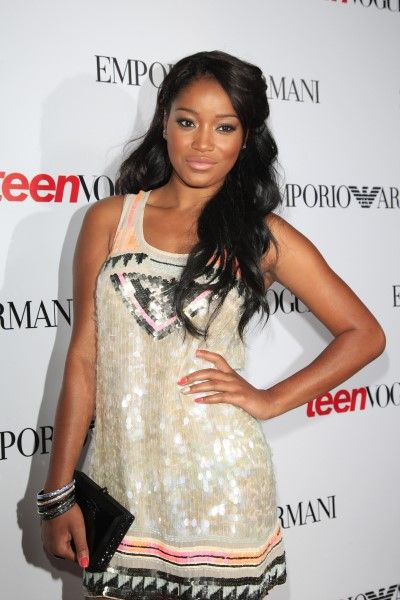 Megyn Kelly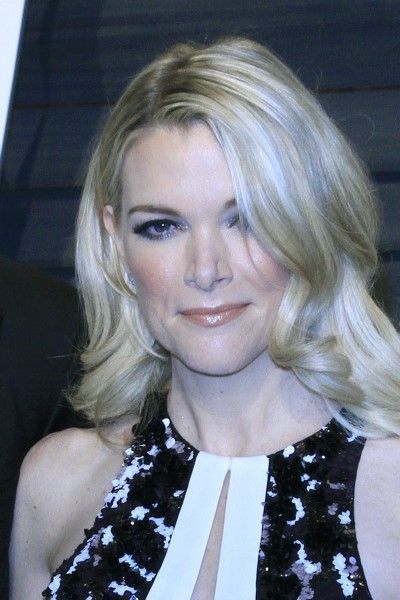 Rebecca Judd