Clip in hair extensions are one the most popular and trendiest kind of hair extensions in the hair and beauty industry. They are so easy to use that even customers that never had hair extensions before love them! As the name suggests, the extensions literally clip into your hair. Best of all, you can do it in the comfort of your own home. No trip to the salon required!
If you are new to this world, it can be overwhelming, confusing and scary not knowing who to trust with all of the info about clip in hair extensions but worry not!
We are your fairy godmother, willing to walk you through the process of
buying

keeping

caring for your clip in extensions
And wearing them like the boss you are.
At Canada Hair, we are all about the hair, well it is in our name and we want to make sure that you guys not only purchase the best products but have a complete understanding of how to wear different extensions and any other questions that may be on your mind.
If you aren't already, we are sure that by the end of the blog you will be a hair extension pro and will be ready to purchase your first set of clip in hair extensions.
Reason #1: Proudly a Canadian company! All orders ship quickly from Canada (and are delivered in 1 to 5 days only!) All prices are listed in Canadian dollars & all transactions are 100% secured. There are no duty fees! We accept Visa, MasterCard, PayPal, bank transfer, check, and money order!
Reason #2: Easy hassle-free return policy (we even pay your return fees so you literally have nothing to lose!)
Reason #3: Frequently reviewed as the best place in Canada to buy high-quality hair extensions and wigs at affordable prices! Read Canada Hair customers reviews ★★★★★
Reason #4: Only company to hand out FREE hair colour samples! If you're unsure which hair extension colour to pick, you can request 2 free hair colour swatches. It's free and will be delivered by Canada Post in 4 to 10 days.
Reason #5: Earn rewards points on all your purchases and redeem those points for discounts.
What are Clip-in Hair Extensions?
Clip-in hair extensions are a magical product, that once applied to your hair will seriously make you fall in love with hair extensions.
They are affordable , easy to use and completely safe to use. They are the fasted and easiest way  to achieve longer, fuller and beautiful hair in a matter of few minutes.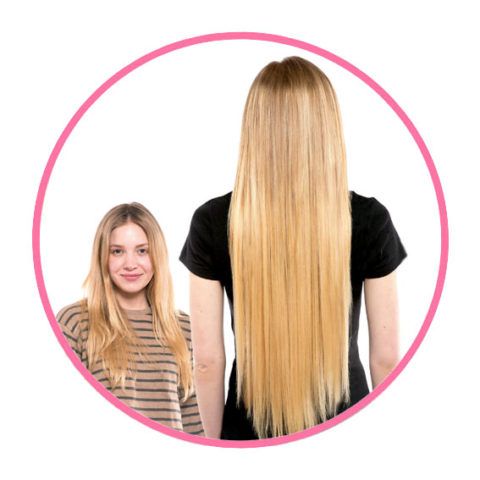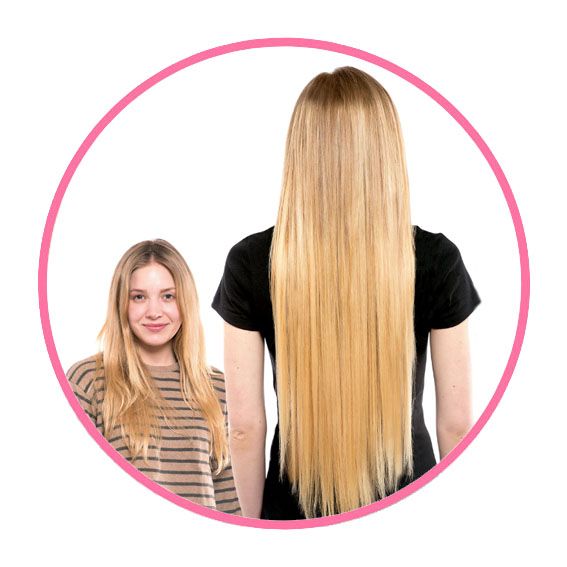 Clip in hair extensions are temporary hair extensions that you can use any tome you want to add volume and length to your own hair. They are either made up of synthetic hair or completely natural hair. They are attached to your roots with the help of small clips. With the help of these clips, you can temporarily but securely attach these clip-in hair extensions to your own hair. Since clip-ins are not for permanent use and do not require bonding or other methods that can damage your hair, they are completely safe to use.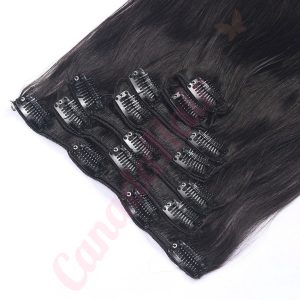 They are available in a range of colors, densities, and lengths that are suitable for all types of hair except for those with severe hair loss, extremely damaged hair or very short hair (under three inches long).
How much are clip-in hair extensions?
With the rise in popularity of clip in extensions, you can now find them anywhere from a local beauty supply store and even at the dollar store. This means that there is a wide variety in the price but also in the quality of these clip in extensions.
It's not a simple case of 'the more expensive the better' as some stores will have a high mark up on a very cheap product so you should consider all of the options before making a purchase, not just the cost.
A good set of high-quality clip in extensions can range from ($120 to $500).
Where purchase from is just as important as the type of hair that you buy. You want to make sure the retailer has a good track record when it comes to hair extensions.
They should be able to tell you
The origin of the hair

If it is real human hair
And what processes it has undergone before reaching the consumer.
If you are buying it from a physical store, make sure you touch and feel the hair to check the quality beforehand. It should not look too shiny or fake or easily shed if you run your fingers through it although some shedding hair is expected.
When buying human hair, find out if the hair has been colored or texturized as sometimes customers will want to color their hair extensions and if the hair was already colored you might want to refrain from modifying it further. It is also a good idea to ask if there any specific care instructions to take of your new extensions.
Another thing to look out for is a returns policy, most shops will not accept returns on human hair extensions if the product has been used or just opened because of hygienic reasons, this a very common practice in our industry since hair extensions are comparable to underwear, it's the type of product that can't be sold if it was used. So make sure that you are getting a new set if the store or the website you are purchasing from accepts returns on used hair extensions, since this might means that you will be purchasing used products. 
What should I look for when getting clip-ins?
To help you make the right decision, below are a few points to consider when you decide to buy a new set of clip in extensions. This list is not exhaustive but will ensure that the product you buy will have all the characteristics needed to make great hairstyles.
The biggest choice when making a purchase of clip in hair extensions is to buy human hair or synthetic hair. Sometimes this decision will be made for you by your budget and how long you want them to last but in general, they both have their pros and cons.
Synthetic clip in hair extensions.
Pros
Synthetic hair is usually made from man-made fiber which means that the components can be cheaply made which reduces the final hair extensions cost.
The most common material used for clip in hair extension is a plastic fiber called Kanekalon. This material can be customized to any color or texture which saves on the process of coloring human hair which can be lengthy, time-consuming and increases the risk of damage to the delicate hair.
As mentioned above, because synthetic hair can be manufactured in different colours, it means that it's available in a wider range of shades compared to human hair. 
The downside is that once the color is applied, it cannot be changed unlike with human hair where you could bleach or remove the color and add your required shade. Because there are so many colors available and often the unit price is much lower, it is possible that you can buy several sets of synthetic hair clip ins in different colours to match your mood.
Due to the fact that synthetic hair is artificial, it's not possible to change the hair texture so if it's rainy or humid synthetic hair will not frizz up. 
Synthetic hair clip in extensions do not require frequent washing or products.. Where you could spend most of your budget on buying fancy shampoos and serums and oil to keep your hair in tiptop shape, you do not need to do that for synthetic hair. All you will need to do is semi-regularly rinse the hair but at longer intervals than you would your normal hair.
Cons
Once a certain style or texture has been created by the manufacturers, that is it! There is no going backward or forwards or changing it, so if you buy straight hair and you want a change, this can  be an impossible task as it is not recommended that use heat on the hair in any way shape or form because synthetic hair could melt.
It is possible to do a wet set where you can braid or wrap the hair in rollers to get some kind of texture however it doesn't usually hold very well or for very long.
Previously, when hair extensions were new on the market, it was very easy to tell what was human hair and what was synthetic. Synthetic hair often felt and looked very plasticky and shiny nowadays it takes a very well-trained eye to be able to tell the difference between synthetic hair and human hair from far away however if you have any experience with human hair extensions or clip ins you will be able to feel and notice the difference especially after you've had them for a while. Synthetic hair tends to fray and gets matted after a long time which is not that easy to smooth.
If your budget allows for human hair then we suggest you go for Indian Remy clip in extensions as they provide the best quality and feel, plus are very long-lasting for the price.
To be completely objective we have listed the pros and cons of human hair extensions so that you can make a choice based on the facts although human hair extensions do look and feel great.
Pros
Coco Chanel said 'A woman who changes her hair is about to change her life' and so who wants to be stuck with same hair all their life?
When you purchase Hair human extensions, you are able to change your hairstyle every single day! 
You can go from curly to straight and straight to curly whenever you feel like it.
Even though you can use heat on human hair, we always suggest using a heat protectant and not doing it too often. In fact, always use low heat settings and never go over 250°C to make sure that your hair is in the best condition and isn't at risk of heat damage.
So if you want a sleek ponytail for work then classic vintage waves for an evening cocktail party, human hair clip ins are the right product for you.
Imitation is the best form of flattery but nothing beats the real thing in terms of look and feel. You can't get better than human hair, there is no need to prep or manipulate the hair to make it seem natural, it just is.
Always confirm that the vendor you buy from is selling you 100% quality human hair as some places will try and mix in synthetic hair to add bulk and cheapen the products. 
Yes, it's true that synthetic hair is lower maintenance and requires less care than human hair would, however with the right care, a set of human hair clip ins can Iast up to a year, whereas synthetic hair often loses its style and shape after a few months of continuous use.
One of the beauties of human hair clip ins is that even when they start to look a little bit damaged, there are many things you can do to revive them and bring them back to life. For example, you can trim the ends to refresh them.
If the hair starts to look dull or damaged from sunlight, pollution or just general wear and tear, then you can do a deep conditioning treatment to add in much-needed moisture and to smooth the hair cuticles.
Cons
Compared to some synthetic hair, a human hair is more expensive that's just a fact. However, for the money you spend, you really do get much more out of the hair. 
If it's your first time getting hair extensions or clip-ins, then you may want to go for a cheaper option and that it is perfectly fine, but once you get used to them you will definitely want to upgrade for a better hair quality.
As you are very aware, human hair is prone to damage from the elements, pollution, harsh chemicals and heat, so it means that over time your extensions can gradually get split ends will become dull or dry. This process is normal and will happen whether you like it or not. However, it can be slowed down by using high-quality products, avoiding heat or using a heat protectant every time you use hot tools.
If any point you start to notice that your clip ins are getting damaged the best thing to do is to take a break from styling or wearing them and do some DIY maintenance. This could be in the form of a deep conditioning treatment or trimming the ends.
So even though this damage will occur over time you will still get a lot of use out of your clip in extensions and most people can make their extensions last for up to 2 years if not longer when they looked after correctly. This does strongly depend on the initial quality of the hair, which is why we always suggest Indian Remy for human hair clip in extensions.
Human hair clip in extensions are like having another set of hair and you have to treat them just as good if not better than you treat your own. Your care routine should include washing and deep conditioning, also using high-quality products will only be beneficial. Shampoo and conditioner that are NOT sulfate and alcohol free will dry the hair out. 
Canada hair extensions are available in more than 30 shades that are dyed using an advanced multi-tonal dye process. "Multi-tonal" means that there are darker and lighter strands in each set that allow the extensions to blend seamlessly and naturally with your own hair, even if your extensions are a shade lighter or darker than your natural hair.

Picking the right colors is not that hard and we are here to help! 
When purchasing hair extensions, the temptation is so high to buy the longest hair possible. I mean who doesn't want Nicki Minaj floor length hair that the sweep behind you like a cloak? Although this sounds like a dream come true, in practicality it's actually very difficult to look after and maintain.
When choosing the length of your hair extensions you must consider your lifestyle and how much impact long hair will have on you. We usually suggest going no longer than 6 to 12 inches then your natural hair for your first set of extensions. 
As you would expect the price increases dramatically the longer you go. With synthetic hair this isn't too much of a big deal as the hair is man made so it isn't difficult to manufacture longer hair.
If you are making a purchase of human hair clip in extensions, the longer options more expensive because you have to find a donor with this length of hair in the first place.
It goes without saying that for the majority of us, hair extensions will be longer than your natural hair because most of us wear them to achieve longer hair. Also remember that the hair tapers and so it will give you a more natural look because even though all the pieces are the same length, you have to take into account the length of your head as well. So it when all the pieces are clipped it will automatically create an layered look. 
How do I match my hair color to my extensions?
We talked briefly about how to choose the right color and shade of extensions, but we have some tips to help you. 
TIP 1: Match the Color of Your Hair Extensions to the Ends of Your Hair
Always match the color of the hair extensions to the ends of your hair. This is because the ends of your hair are usually lighter than your roots and your extensions will mainly attach to the bottom half of your head.

TIP 2: Go With the Predominant Color in Your Hair
If you have a combination of colors in your hair, you should match the extensions to the predominant color of your hair.

TIP 3: Talk to One of Our Expert Stylists
When in doubt, talk to an expert at Canada Hair  who will help you find your perfect color match. Simply pop your favorite stylist a message and begin a live chat.

TIP 4: When in Doubt, Lighten It Out
We say: When in doubt, lighten it out. If you're struggling to decide between two seemingly similar colors, always go for the lightest of the two
TIP 5: Do I Need to Have an Ombre to Get Ombre Hair Extensions?

Want to transform your look with our trendy ombre extensions? Not sure if the multi-tonal color will blend with your hair? Well, it largely depends on the length of your hair:
If you have short-medium length hair (reaches your collarbone),

you don't need to have a preexisting ombre to wear ombre extensions.

If you have long hair, you'll need to color the ends of your hair so that the extensions will naturally blend with your hair.
TIP 6: We also have a free color match service! To find the right color on USA Hair, here are your options:
Get 2 free color swatches by mail
Order samples (include gift card!)
Order our full color ring (includes gift card!)
Send us a selfie for our personal recommendations!
We have so many colours that we are confident that you will find one that will match your hair colour.
How To Put in Clip-in Hair Extensions?
Clip in extensions are our favorite type of temporary hair extension because they are so easy to use and user-friendly that anyone can put them in and you don't need to go to the stylist and spend any extra of your hard earned cash to get them installed. You can do it all at home by yourself with a few simple tools.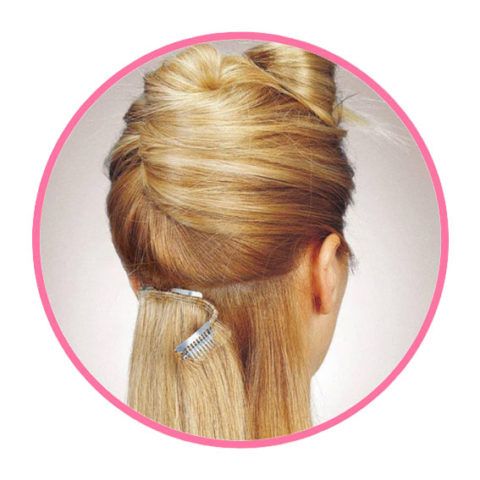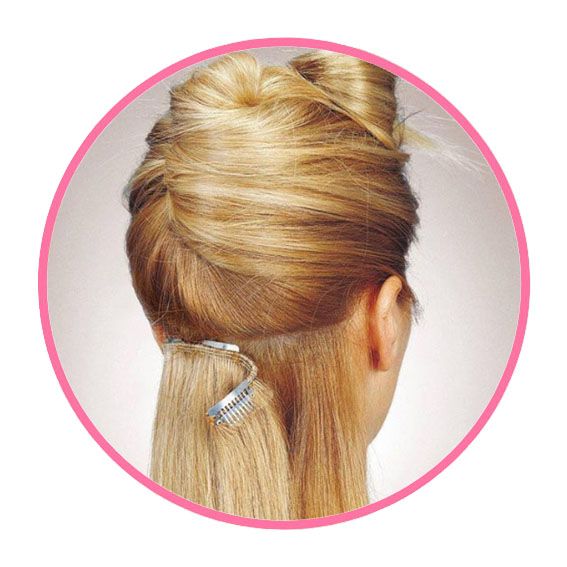 To install your fabulous new set of clip in hair extension just follow out the simple guide below.
Get your tools prepped
Your full set of clip-in hair extensions

Soft paddle brush

hair clips or elastics

Mirror
You want to make sure that you have everything you need is within arms reach so it's best to set up everything next to your mirror. Clip-ins can be installed while sitting or standing but have everything set out flat on a table or clean and dry surface so you can pick each piece of hair quickly and not get them tangled in the process.
Go bit by bit
The best thing is that every set of Canada Hair clip in hair extensions has individual hair wefts that vary in size so it's easy to see which part goes where. Keep in mind that we all have different head shapes and sizes so if a weft is too small or too big for a specific section on your head, you can always move it around and swap it for a bigger or smaller weft.
Take sections
Start from the back of your head and attach the wefts by working your away from the nape of your neck upwards. Use a comb or fingers to separate thin sections of hair at the nape of your neck and put the rest of your hair away. We recommend starting with the 3 clip weft.
While working with just the bottom section, make sure your own hair is combed through and there are no knots or tangles, then take the small piece of clip-in hair, open the clips and attach the hair to either side of the section and then close the clips.
When the weft is clipped brush it gently to make sure that it is also tangle free and that it's securely attached to your hair.
Then let your hair down and separate another thin section of hair above the first weft and tie the rest of your hair away. 
Open the clips on the second piece of clip extension and attach it in the same way you did the first making sure to secure each clip as you go along.
Now that the bottom section is complete you can start working on the top section in the same fashion.
The next section should go from ear to ear and you can clip the largest weft in your crown area.
When you are done with the back of you head, it's time for the sides of your head. Starting by separating a thing section of your hair 2 inches above your ear and clip your 2 clip wefts on each side. Lastly, right above the side wefts secure the last individual pieces.
Clip in extensions look best when there is about a 1-inch gap in between each layer so take horizontal section about this distance.
Leave out and partings
Once your clips are all perfectly positioned and secured you can gently brush your hair to make everything blend better.
If you have a side parting, you want to make sure there is still a good balance of hair on each side so you may want to place a few more rows on the thinner side just that it looks as full as the other.
Blend them in
If you follow the steps above correctly and the hair is a good color match to your natural hair, there shouldn't be much work to do when blending the extensions in.
Depending on the style that you choose to wear with your extensions, you may need to either smooth the edges or make sure that each clip lays completely flat against your scalp for a smooth and sleek finish.
The beauty of clip in extensions is that if you have one that is slightly misplaced, it takes only seconds to go in and reposition it.
You can also use styling products such as hairspray or lights gels and creams to create the perfect style and look that you want without worrying about damaging the hair extensions.
We write a comprehensive article about How to install. If you're curious about it, you can read it here.
How do I style my clip-in hair extensions like my real hair?
One of the biggest perks of clip-in extensions is that they are ready to go style, you can literally just clip on the hair give it a quick brush and then leave the house.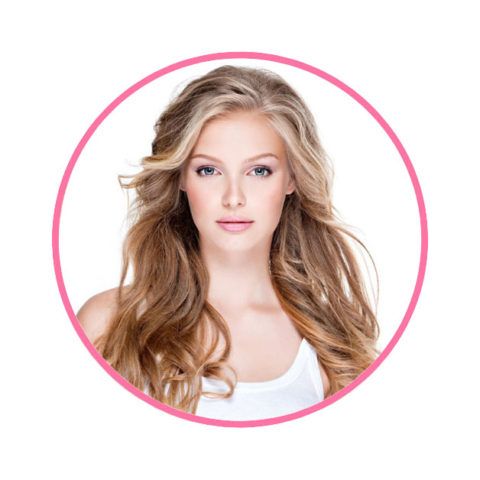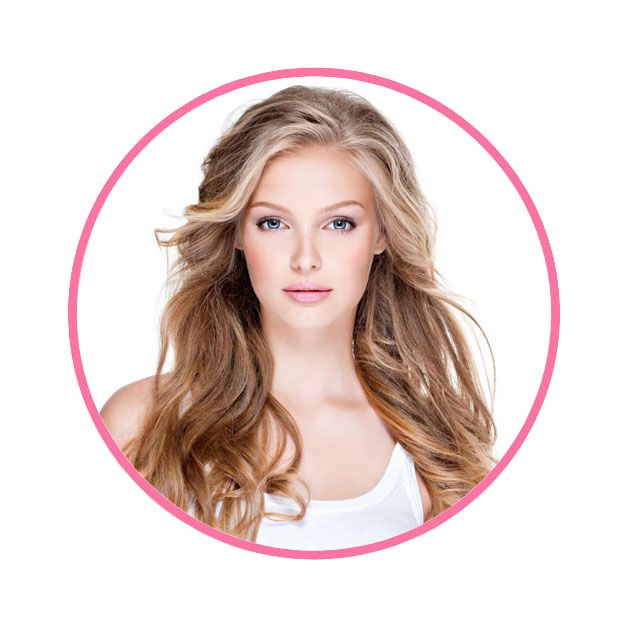 You can wear clip in extensions down or tied up in a ponytail and even in a braid, the choice is yours. Just make sure that none of the clips are showing by having enough hair covering each section. We have another blog post, dedicated to Dutch braids which you can read here.
With synthetic hair extensions, you won't need to apply any products to them and be careful not to use any oils or creams on the extension as you don't want them to get damaged. You also want to ensure that no products get onto the clips themselves since they are metal or plastic it could cause a reaction. If they do happen to get a little bit on them that's not a big deal you can just rinse them with warm water and make sure they are dried thoroughly.
How to wear clip in hair extensions?
As long as you can cover the clips, you can do almost any style imaginable. 
Some use clip-ins to give extra length but they also add volume to your hair so even something as simple as a braid, will look ten times better with more hair.
YouTube and Instagram are great for tutorials or new styles and having extra hair can make you more adventurous and willing to try out different styles that you may have initially thought wouldn't suit you or you just don't have enough hair for.
Use the opportunity when you have clip in extensions to really play around with your hair and go wild with all the different styles that you can create. 
How long do clip in hair extensions last?
Clip in extensions are a temporary extension meaning that you have to put them in and take them out daily. 
You might be wondering how long will they last and this really does depend on the quality of the hair and how you treat them.
For synthetic clip in extensions, we would say they can last anywhere between 2 to 5 months. Gradually as you wear them, the hair will start to become dull looking and because it's harder to reverse this process so you can expect to change your clip in extensions maybe 2 to 3 times a year.
Human hair extensions have the capacity to last a lot longer than synthetic hair extensions because they can be regularly hydrated and cared for. A set of human hair clip in extensions from Canada Hair can last anywhere from 3 months up to a years if you are really careful and gentle with them however some people like to change their set more frequently just because they're aesthetic or style may change.
How to wash clip in hair extensions?
So you have been wearing your hair extensions for a couple weeks and they're starting to smell a little less than fresh and now it's time for your first wash so what do you need to do?
Since hair extensions are not exposed to natural oils from your scalp, it is not necessary to wash them often. We recommend you only wash them if they become difficult to manage or oily from too much product build-up.
If you have synthetic hair extensions then we suggest washing them after every 15 wears which is roughly once a month.
Human hair extensions require you to do a little bit more and we suggest you wash them after every 20 wears.
The process is a little different for each type of clip in extensions and we will focus on synthetic hair first.
Remember we told you that synthetic hair is made from artificial fibers, therefore you don't need to treat them like natural hair when you wash them.
You can rinse them quickly under warm running water holding the clips together and letting the water trickle down the length of the hair. Then using a mild shampoo, smooth this over the hair and then give it a rinse.
Synthetic hair can get tangled very easily so you don't want to scrub the hair. If you don't hold it together you end up with a knotted mess that is unusable.
You don't need to use a conditioner or any fancy creams or serums, just make sure all of the dirt and shampoo is rinsed out thoroughly and allowed to air dry flat. Once it is dry, you can then use a large brush or wide tooth comb to gently detangle.
Washing human hair clip in extensions:
You can wash all the wefts in one go by tying them together at the base with a hair-tie, or, for a more thorough approach, wash each weft individually. Follow the instructions below:
What you'll need
Sulfate-free and alcohol-free shampoo and conditioner and/or deep conditioning mask*

Soft bristle brush/wide tooth comb

Basin/ bucket

Lukewarm water

Hair tie (optional)

Shower cap/plastic bag (optional)

* Shampoo and conditioner that are NOT sulfate and alcohol free will dry the hair out.

1. Shampooing Method

Step 1: First, brush your extensions from top to bottom to get rid of any tangles and knots.
Step 2: Fill a basin or a bucket with lukewarm water.
Step 3: Squirt a small amount of shampoo into the water.
Step 4: Hold the top of the extensions where the clips are located and dunk the hair into the water. If your clips get wet, don't panic. 
Step 5: Gently work the diluted shampoo into the hair from top to bottom with your fingers to avoid tangling the hair.
Step 6: Lay each weft flat on a dry towel. Tip: Arrange from biggest to smallest to keep things nice and tidy.

2. Conditioning Method

Step 1: Apply a fair amount of conditioner directly onto the hair from top to bottom.
Step 2: For ultimate care and protection, use a deep conditioning treatment for 2-4 hours or overnight and place your extensions in a shower cap or zip lock bag for extra insulation.
Step 3: Thoroughly rinse out the conditioner by gently running your fingers through the hair.
Step 4: Lock in moisture with a splash of cold water that will close the hair cuticles.
Step 5: Air dry the extensions by laying the wefts out on a flat surface or if you choose to blow dry them, remember to use heat protectant spray.
How to care for clip in hair extensions?
A lot of people are put off by clip in extensions because they think that any type of extension comes with a high maintenance, clip-ins are the easiest one to take care off.  There are just a few simple steps you need to follow and your hair extensions can last you up to a year if not more.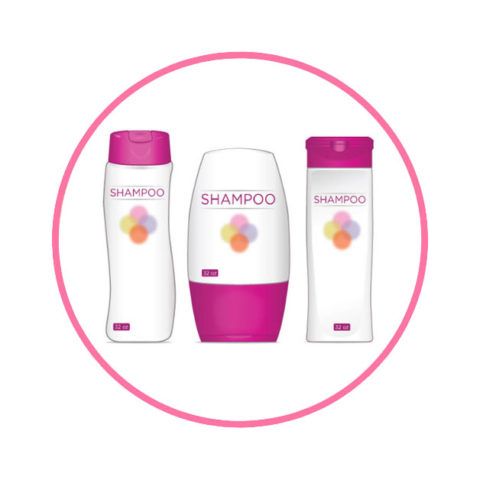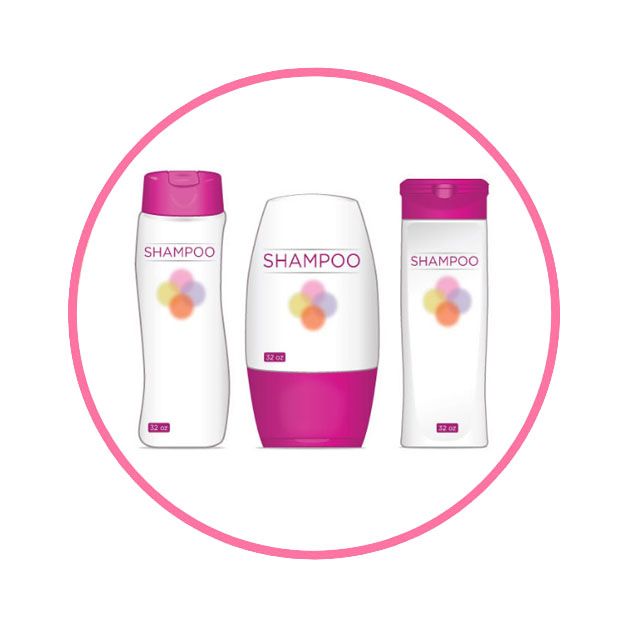 Plus, the hassle is minimum, there is nothing that you have to do that you wouldn't do to your own hair more or less. You can use the same kind of products as long as they don't have any harsh ingredients.
If you have synthetic hair clip in extensions, we suggest you avoid heat at all costs even though they can be heat resistant in some cases.
If you do want to style your clip in extensions, it is best to purchase human hair clip ins because you'll be able to use hot tools, such as a blow dryer, a curling wand, and a straightener without potentially causing the strands to melt or be damaged.
When blow-drying, keep the setting on cool. It is good practice to attach the clip-in to a hanger so that you can blow dry downwards. This will help to not only smooth the cuticle but will prevent the hair from getting tangled.
If using a curling iron or straighteners, or any other heated tools, always set the temperature at the lowest setting possible. 
To prevent lasting damage, follow these precautions:
Always use a heat protector spray or serum when styling your extensions.

Use a styling tool that has a temperature dial that can be adjusted to an ideal temperature of 180℃/350℉.

For best results, use ion styling tools. Negative ions help to lock moisture into the hair cuticles for softer, smoother and healthier extensions.

Never style wet or damp hair extensions.

Instead of blow-drying your extensions, try to let your them air dry to lock in moisture.
If you pay any attention to the news you know that many large companies are coming under fire for the chemicals that they put into food and beauty products, one of the worst offenders are sulfates.
For many years, people thought they were harmless and they had been used as a cheap substitute for soaps and detergents, but new research is showing that not only are they damaging to the hair and scalp itself, but repeated use of these chemicals can cause allergic reactions and sensitivities.
There are many natural alternatives and sulfate free shampoos that are very cost-effective and easily available at local grocery stores that won't break the bank but will do wonders for your hair, skin, and clip-on extensions.
Another point to note is that sometimes instead of these harmful chemicals some companies will promote that they are natural but use something in its place that is just as harmful as sulfates. Always do your research on the ingredients list to make sure that the products you choose are actually safe and healthy.
Even if your hair extensions are made with top of the range Remy Human Hair, since the hair extensions are not exposed to the natural oils of your scalp, it cannot repair itself as your natural hair would. For that reason we recommend you wash and style your Remy hair with the following:
Products that have been specially formulated for dry and damaged hair.

Products that are sulfate- free and alcohol- free.

Heat protectant sprays, serums and leave-in conditioners or treatments.
Always brush your hair extensions gently. Start at the tips and make your way upwards, using downwards strokes.
After a long day of work or after an evening out, the last thing you want to do is come home take off your makeup and take out your clips in extensions. It seems like a daunting task but these small little routines will keep your skin and hair in great shape. 
To avoid tangling with both your extensions and your own hair, as well as damage to the clips, we advise you not to wear your extensions while sleeping under any circumstances.
They are not designed to be worn permanently, as this can damage hair follicles. For that reason we advise our customers to take them out before going to sleep to avoid such damage.

Hairstyles with clip-in extensions
Clip in hair extensions are ready to use, which means that once you put them in you can literally leave and head out for the day without any extra thought.
You could also do so many more hairstyles with clip in extensions than you might have been able to do with your natural hair thanks to the added volume and length you now have at your disposal.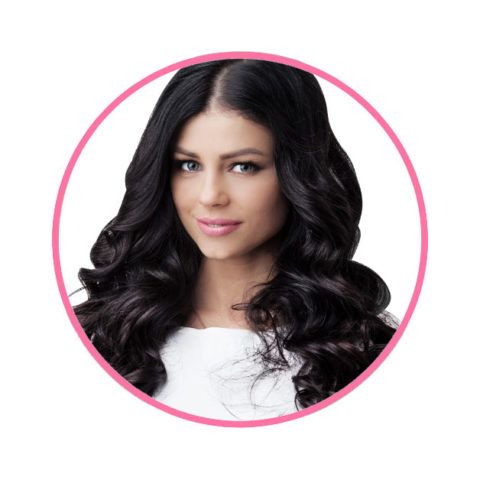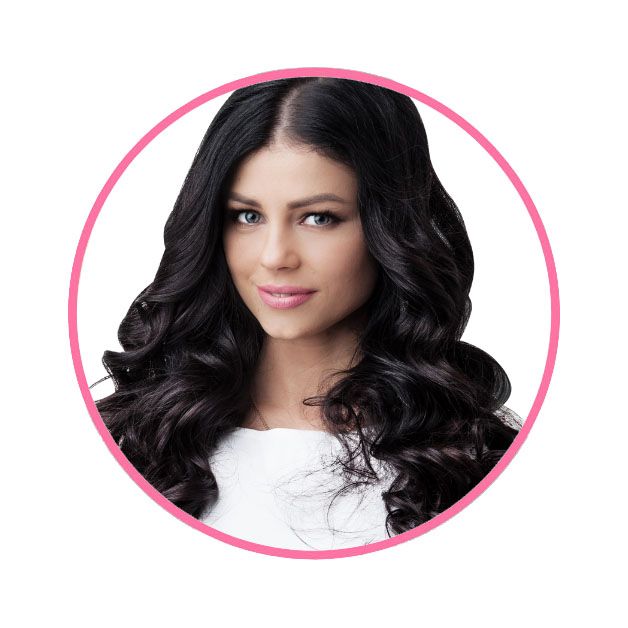 If you are looking for inspiration on how to style your clip in extensions, then all you have to do is flick through a few magazines or Instagram as any style you see there can easily be recreated with clip-in hair extensions.
When working with human hair extensions, you have a little bit more options as you can style the hair with heat, as long as you take the right precautions. Synthetic hair come pre-styled and in a variety of textures so you can purchase a few different sets to match your needs.
What are the best clip-in hair extensions?
When selecting the best clip in hair extensions you really can't just go with the masses and pick any type of hair. For the best place to buy the clip-ins you want to choose a retailer with many options (hint hint: Canada Hair) but choose the actual type of clip-in extensions that are a perfect match in terms of style, budget, and lifestyle as we discussed.
What works for one person may not be suitable to your needs and so really think hard before you make a purchase.
We offer hair samples of our hair extensions so that you can try each type of hair extensions at a fraction of the price and be comfortable making the right decision for your hair type.
When you select your hair extensions:
Decide if you want synthetic or human hair

The thickness

The length
Once you've decided on these factors then you'll be ready to purchase a brand-new set of Canada Hair Extensions.
What types of clip-in hair extensions I can buy?
Clip-in extensions are so commonly available that the choice is almost endless as to which type you can purchase.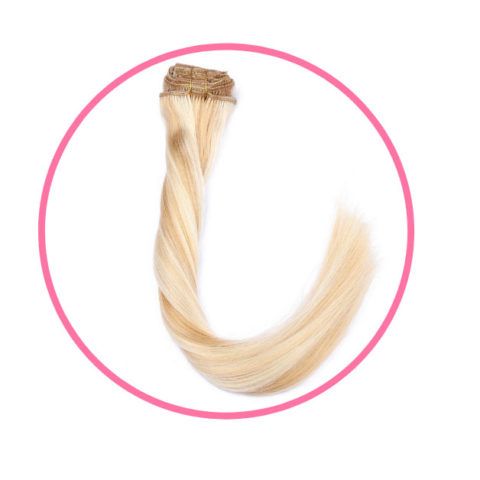 Canada Hair clip in extensions extensions come in sets that differ in weight and lengths. This is to ensure that no matter your hair type (thin hair, short hair, medium hair or thick hair) our clip-in hair extensions can blend in naturally with your unique hair type and is virtually undetectable.
Whatever your personal style is, you are sure to be able to find a clip in extensions set that blends with your natural hair.
Canada hair wefts are produced with thin base material that lay flat against your scalp for optimal coverage. Each weft has different size and a different number of clips attached to it.
Distribution:
1 weft of 8″ (4 clips)
2 wefts of 6″ (3 clips per weft)
2 wefts of 4″ (2 clips per weft)
2 wefts of 2″ (1 clip per weft)
Total: 7 wefts, 16 clips
Your hair thickness is determined by 2 factors: Density and Texture.
Hair texture refers to how thick individual strands of hair are on your head. To determine which kind you have, take an individual hair and roll it between your fingers. What do you feel?
I feel….nothing? 
You Have Fine Hair
I feel… something? 
You Have Regular Hair
I feel a strong, thick strand! 
You Have Thick Hair
Hair Density refers to the amount of individual hairs you have on your head. If you have low density, your scalp will be easily visible through your hair. If you have average density, your scalp will be somewhat visible. If you have high density hair your scalp will be barely visible or not visible at all.
Approximate weight for 'standard' thickness:
14 inches: 85 grams
18 inches: 100 grams
22 inches: 115 grams
Approximate weight for 'thick' thickness:
14 inches: 125 grams
18 inches: 145 grams
22 inches: 155 grams
Approximate weight for 'very thick' thickness:
18 inches: 200 grams
22 inches: 240 grams
How to cut clip in hair extensions?
All our hair extension colors come in 14 inch sets to 22 inch sets with different weights. If you order Human Hair extensions, you are free to style and cut them however you like. If you plan to layer the hair, we recommend that you bump up the weight and order a heavier set.
The ideal length for a flawless and natural blend is at least 6-7 inches (in-between chin and shoulder length)
 For best results, always take your hair extensions to a hair stylist who has experience styling hair extensions.
Advising you to cut your precious extensions seems unusually cruel. However, the outcome is worth it! If your natural hair is layered, consider feathering the hair extensions in the front, this is a great way to perfectly blend your extensions with your short hair.

For girls with blunt cuts, an easy solution is to cut layers into your own hair and extensions. Wear your hair extensions to your hair salon and let your hair stylist layer your hair and extensions simultaneously. This will create a perfect streamlined look!

Best clip in hair extensions reviews
When we say we are the best hair extension company in Canada, we don't mean to brag but we are literally going on the feedback we have received from hundreds of clients since we started this business.
Everyday we get emails, comments and messages from people who have received their hair extensions from Canada Hair and can't wait to tell us how great they are.
We keep our business simple: we source and select the finest Indian Remy and synthetic extensions and then sell them to you.
At Canada  Hair, we care so much about our customers and work hard doing everything to ensure you have a great experience buying from us and with your hair extensions. Which is why we spend so much time and effort producing all of these articles and content to make sure that you get the best out of your clip in extensions.
Just so you can get an idea of what to expect from your Canada Hair purchase, we decided to share our reviews on our website.
Where to buy clip in hair extensions near me?
So now that we have convinced you that clip-in extensions are definitely the way forward and every girl needs to have at least one set in her life, you now would be looking for where you can buy clip in extensions.
Look no further! The only place you should be purchasing your hair extensions from is from Canada Hair!
Wherever you are located we are here to help you and are the premier retailer of hair extensions in Canada and the US.
Compared to other hair extension retailers, we offer far higher quality for the lower price plus you get tracked shipping, amazing customer service.
Best clip in hair extensions brands
If you were searching for the best clip in hair extension brands and have noticed throughout this article but obviously we are going to say ourselves, Canada Hair.
We have a great track record of providing not only the best quality Indian Remy hair in Canada and North America but also because of our fantastic customer services.
By training all our staff on the latest extension methods and products we are able to help our customers with top-notch information.
When you make a purchase from Canada Hair, you can be sure that you are getting safe and reliable products that will only enhance your look without worry of side-effects or harm coming to your hair.
Our online store has a large selection of the finest clip in extensions in synthetic and human variations.
You can choose from a range of colors and textures so if what you're looking for is not readily available just drop us an email and we will do our best to source it for you.
Conclusion
Thank you for reading our guide on all things clip-ins, we hope that now you have a full understanding of these brilliant and easy to use temporary hair extensions.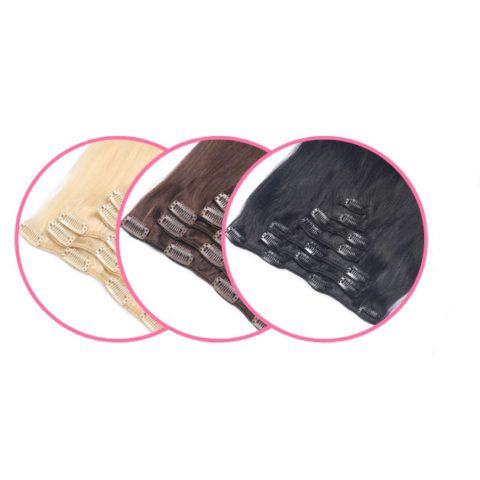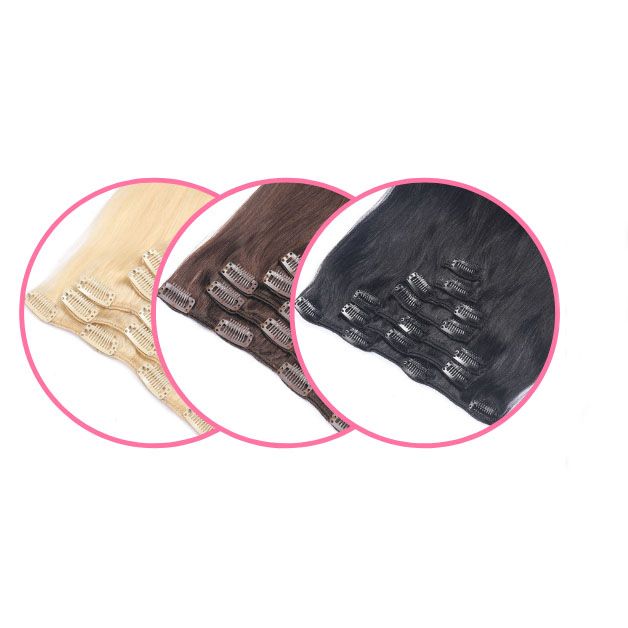 Clip-ins are a wonderful and quick way to revamp your look or take your hairstyle, without having to spend any time in the salon.
Now that you know how to choose your clip in extensions, how to install them and how to take care of them next thing to do is make a purchase and that can be done on our website Canadahair.ca
While there, you can browse the amazing range of clip in hair as we have a very wide selections of lengths, colors and textures as always if you need any more information or any help to select and the best clip in hair extensions be sure to drop us an email or get in touch with us via social media.
We look forward to seeing all of your selfies with your new clip in hair extensions just make sure to tag us so we can like and repost.